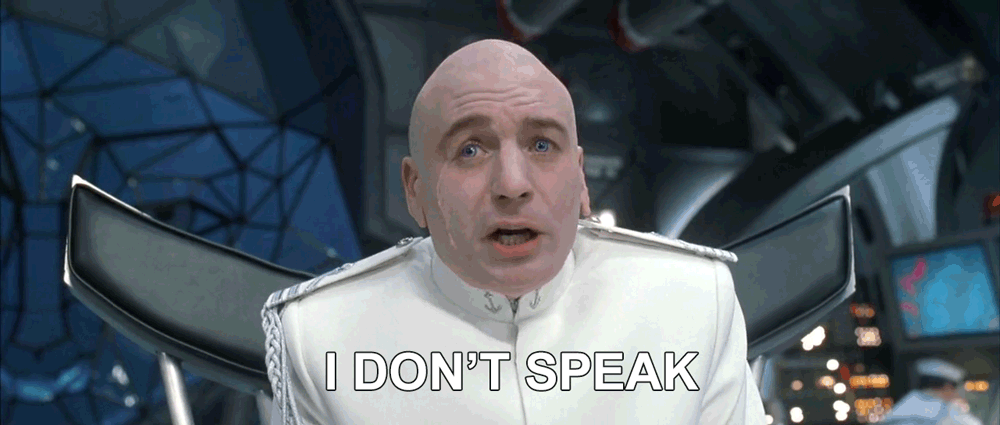 WHAT TYPE OF A BEGINNER ARE YOU?
I HAVEN'T LEARNED DUTCH BUT
I have been living here for a couple of years and I do understand what people say around me pretty well,
as long as I know the subject…………
Good first step! Wouldn't it be nice if you could also join a conversation? Change roles from listener to speaker?
Flowently's method will change your life!
I'VE NEVER LEARNED DUTCH BUT
I am German or I know German or Afrikaans, I try to speak because it is so similar but I get these 'strange looks' when I talk 'Dutch'
You are very close! Let us help you close the gap with some fun sessions focussed on long and short sounding vowels,
pronunciation and Dutch melody. Know your 'false friends'.
I FINISHED A 2 WEEK INTENSIVE COURSE FOR €5000 BUT
I still cannot speak, what is wrong with me?Nothing is wrong with you.
Sorry that you spent so much money, but learning a language is a matter of time. At Flowently we make it a pleasant time,
sign up and meet your tutor in a café.
I'VE BEEN LIVING HERE FOR 7 YEARS, AND HAVE A DUTCH BOYFRIEND BUT
He only speaks English to me. I understand 70% of Dutch but I cannot form any sentences.
I would love to be able to have a little conversation in Dutch, to begin with. Am I a beginner?
Let me talk to your boyfriend, or let him read our blog article 'Tips for friends & colleagues'.
You are in the best situation to learn Dutch.
For you, we can help you take your speaking skills up to your level of comprehension.
Are you intermediate level now?
I CAN SPEAK DUTCH, I WOULD SAY, BUT ONLY EXPATS UNDERSTAND ME
Am I a beginner or what is going on?
Hmmm, perhaps we can work on pronunciation, word order and practice conversation? 
I'VE BEEN LIVING IN THE NETHERLANDS FOR 3 YEARS AND
I always managed with English,
but now I think it would be nice to start learning Dutch and feel part of the community.
Good, your ears are more or less used to Dutch, that will help and make it easier to learn. 
I NEVER FELT THE NEED TO LEARN DUTCH BUT NOW
I am looking for another job and knowing Dutch would certainly help me.
How long would it take to reach a reasonable level?
Starting from zero a year at least. For a professional level? It depends on how much time you can study,
do you have Dutch friends or colleagues, are you exposed to Dutch on a daily basis?
I KNOW ABSOLUTELY NO DUTCH BUT MY CHILDREN DO
And now they are making fun of me!
What an awful situationJ , it is about time you got started!
Let's start tomorrow, with some useful survival phrases to impress your kids! 
OVER A PERIOD OF 14 YEARS I DID 8 DUTCH COURSES BUT
I find it so frustrating that I feel like a child when I speak or write Dutch.
We can relate to that! Will you ever be as relaxed and confident as you feel in your mother tongue?
We will do our very best to make speaking Dutch a more pleasant experience. 
I AM A 'STREET LEARNER' AND NOW
I want to know what I am doing. I just learned by hearing and am ready for the next step.
Lovely! Because of your experience you will learn all the 'why's' very quickly because you already know all the 'hows'. 
I JUST STARTED A LANGUAGE COURSE WITH A PRIVATE TEACHER AND
I would like to continue with her but can I do conversation training with you?
Welcome! A very good combination, happy to help you feel confident to speak.
I AM A ONLINE LEARNER, LEARNED A LOT WITH DUO LINGO
Can I book sessions with one of your tutors?
We advise our students to use free online study programmes and combine this with live language sessions,
get real with Dutch!
I AM A TOURIST, TRAVELLING TWICE PER YEAR TO THE NETHERLANDS
And I am interested in learning Dutch, how can we arrange that?
Learning Dutch will make your stay more interesting, sure!
You can start with some Skype sessions before you come and once in the Netherlands
you can book live language sessions with tutors in different cities.
I AM NEW TO DUTCH, CAN I DO THE WELCOME TOUR?
I don't know any Dutch but I would like to be shown around in my new town.
Welcome! We do have a special programme, available for all levels.
Our tutors will adjust to your level and make sure you will have an interesting and warm welcome.
MY CHILD NEEDS TO LEARN DUTCH AND
He is only 5 years old. It seems very difficult for him to get along with the other kids.
Flowently tutors can help your child learn Dutch playfully.
A tutor can read books, go to the playground and work with modern online study methods.
Our tutors will help your child feel confident and easily adapt to their new language environment.
Contact us for an introductory meeting via Skype.
I HAVE NEVER LEARNED DUTCH,
I HAVE NEVER HEARD DUTCH, NOR SEEN DUTCH
Congrats, you are a real Absolute Beginner!
Welcome to learning Dutch with Flowently! We will connect you to one of our tutors, or you can choose a tutor yourself.
Start today and learn the very basics of Dutch pronunciation, grammar and conversation.