Completed your in-company training?
Practice your Dutch with live language sessions!
Join Flowently's live language sessions! Meet one of our local tutors in a café, plan a city tour,
visit a park or a museum, go shopping, practise pronunciation and conversation in real life.
Meet the locals, available in 60 cities, have fun and learn by doing!
Please note: for tutor sessions at your office we can charge travelling expenses.
CHOOSE A DISCOUNT PACKAGE
Boost your Dutch skills with this 12-hours package. This package is available for all levels and language goals, learn what is relevant to you. This package is valid for 1 year, for live and Skype sessions.
Feel confident in everyday conversations, social and work-related. What do you want to focus on? Find a tutor – or several tutors – to guide you through Dutch pronunciation and grammar. This package is valid for 1 year, for all levels, live and Skype sessions.
Exam preparation, professional conversation, explore the city, Dutch culture and customs? You can use this 60-hours package for an intensive or immersion course, the way you like it. This package is valid for 1 year, for all levels, live and Skype sessions.
DOUBLE DUTCH, DOUBLE FUN & DISCOUNT
DISCOUNT PACKAGES FOR 2 – BRING A FRIEND!
SOCIAL & WORK
RELATED DUTCH
€ 21.60 per person per hour

Link language to your lifestyle!
Download your free E-book 'Dutch on the go!'
Flowently's unique, live language teaching is smart and makes learning Dutch much easier.
Develop natural conversation skills in a fun, realistic context, meeting locals and learning with the guidance of a personal tutor.
Live language sessions teach you "the magic phrases" to have you conversing like a native in no time.
Flowently sessions are available for all language levels, for expats, immigrants, tourists & adventurers in over 60 cities.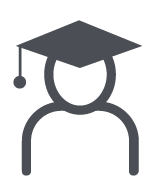 QUALIFIED TEACHERS
Qualified teachers will help you in the most
efficient way to achieve your goals. Lessons can
take place at your office or via Skype.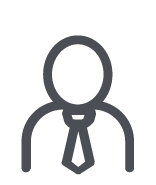 FLOWENTLY TUTORS
With a tutor you can book sessions at the office or via Skype or live sessions in town. Improve your Dutch conversational skills as you go!
PLEASE FILL IN THE FORM AND WE WILL GET BACK TO YOU ASAP
We have tutors available in the following cities:
Alkmaar
Almelo
Almere
Alphen aan den rijn
Ameronge
Amersfoort
Amstelveen
Amsterdam
Arnhem
Assen
Blaricum
Boxtel
Breda
Bunnik
Castricum
Dalfsen
Delft
Den Bosch
Den Haag
Den Helder
Deventer
Doorn
Drachten
Driebergen
Eindhoven
Emmen
Giethoorn
Goes
Gouda
Groningen
Haarlem
Halfweg
Heemskerk
Heemstede
Helmond
Hilversum
Hoofddorp
Hoorn
Huizen
Kudelstaart
Langbroek
Laren
Leersum
Leeuwarden
Leiden
Lelystad
Leusden
Maarn
Maastricht
Naaldwijk
Naarden
Nieuwerkerk a/d IJssel
Nijmegen
Purmerend
Rijnsaterwoude
Rotterdam
SGravenzande
Scheveningen
Texel
Tilburg
Utrecht
Vlissingen
Voorburg
Wageningen
Zaandam
Zaltbommel
Zeist
Zoetermeer
Zwaag
Zwolle