Completed your in-company training?
Practice your Dutch with live language sessions!
Join Flowently's live language sessions! Meet one of our local tutors in a café, plan a city tour,
visit a park or a museum, go shopping, practise pronunciation and conversation in real life.
Meet the locals, available in 60 cities, have fun and learn by doing!
Please note: for tutor sessions at your office we can charge travelling expenses.
LIVE & SKYPE SESSION PACKAGES FOR 1
Focus on topics that are important to you. These sessions
can be used for social or business-related situations, such as
making phone calls, writing emails, presentations or social
chat. Meet your tutor at the office or in a cafe or via Skype.
Improve your writing, reading and extend
your vocabulary with the guidance of a personal tutor.
Feel confident having a conversation in Dutch.
Meet your tutor at the office or in a cafe or via Skype.
LIVE SESSION PACKAGES FOR 2 – BRING A COLLEAGUE!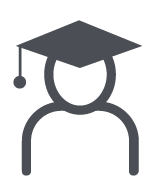 QUALIFIED TEACHERS
Qualified teachers will help you in the most
efficient way to achieve your goals. Lessons can
take place at your office or via Skype.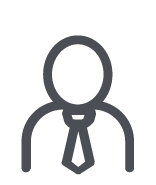 FLOWENTLY TUTORS
With a tutor you can book sessions at the office or via Skype or live sessions in town. Improve your Dutch conversational skills as you go!
PLEASE FILL IN THE FORM AND WE WILL GET BACK TO YOU ASAP
We have tutors available in the following cities:
Alkmaar
Almelo
Almere
Alphen aan den rijn
Ameronge
Amersfoort
Amstelveen
Amsterdam
Arnhem
Assen
Blaricum
Boxtel
Breda
Bunnik
Castricum
Dalfsen
Delft
Den Bosch
Den Haag
Deventer
Doorn
Drachten
Driebergen
Eindhoven
Emmen
Giethoorn
Goes
Gouda
Groningen
Haarlem
Halfweg
Heemskerk
Heemstede
Helmond
Hilversum
Hoofddorp
Hoorn
Huizen
Kudelstaart
Langbroek
Laren
Leersum
Leeuwarden
Leiden
Lelystad
Leusden
Maarn
Maastricht
Naaldwijk
Naarden
Nijmegen
Purmerend
Rijnsaterwoude
Rotterdam
SGravenzande
Scheveningen
Texel
Tilburg
Utrecht
Vlissingen
Voorburg
Wageningen
Zaandam
Zaltbommel
Zeist
Zoetermeer
Zwaag
Zwolle