Our approach
Our experiential learning method diverges from the didactic approach of traditional language
instruction, creating a participatory learning environment where participants incorporate their daily
professional experiences into the program. Led by our passionate and skilled language teachers, our
face-to-face and online sessions evoke a level of self-confidence among learners that fosters
sustained fluency.
Driving growth through diversity
Whether your goal is to attract a diverse workforce that reflects inclusivity or your desire is to empower existing employees to better communicate with key stakeholders across your business' value chain, our language solutions can help you drive your business goals. Our language experts will equip your teams with the vocabulary, pronunciation, and cohesion- building intercultural communication skills necessary to respond to the demands of international business.
Dutch businesses in transition
Dutch companies looking to become competitive in the international market have realized the integral role the English language plays in driving business growth. If your company is in the process of making this shift from Dutch to English as the language of commerce, we would like to help you navigate this change process by empowering your teams with the skills needed to thrive in a global organization. Our tailored approach enables us to create impactful programs for all levels of language proficiency.
Why changing your business language requires deliberate action
To get you started on your new language endeavor, we have created a blog highlighting some aspects of language transition which are often overlooked. These are some key factors that we at Flowently consider when designing programs for our clients. Read more about changing your business language 
Our In-company language programs
Private lessons
For learners seeking individual attention, our private lessons offer students with specific goals the opportunity to build a specialized program that will expedite their desired outcomes.
Group Lessons
Group training caters to groups to eight participants and is oriented towards core business communication needs in a scalable fashion.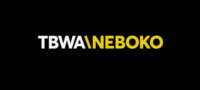 TBWA\NEBOKO
Overall, I would highly recommend Flowently to anyone looking to improve their Business English language skills. Their expertise, dedication, and personal touch make their courses outstanding.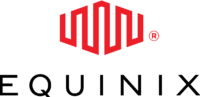 Geert Lemmen – Equinix
Equinix has found a reliable partner in Flowently. They are flexible and professional, highly recommended for other companies. With Flowently, we offer our employees Business English and Dutch, in-company training for groups and it is also possible to do this online.