Learn and integrate with tailor-made language training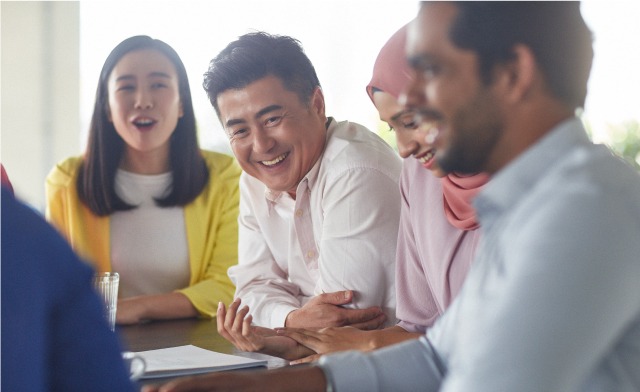 Welcome expats with exclusive language training
Happy employees stay with your company. Welcome your internationals with customised language and integration programmes; Basic Dutch, Business English, Local Culture Sessions and Intercultural Awareness Workshops. With proper relocation, expats deliver higher performance faster.
Professional & social language skills
For individuals, groups, families
Flexible availability, 7 days a week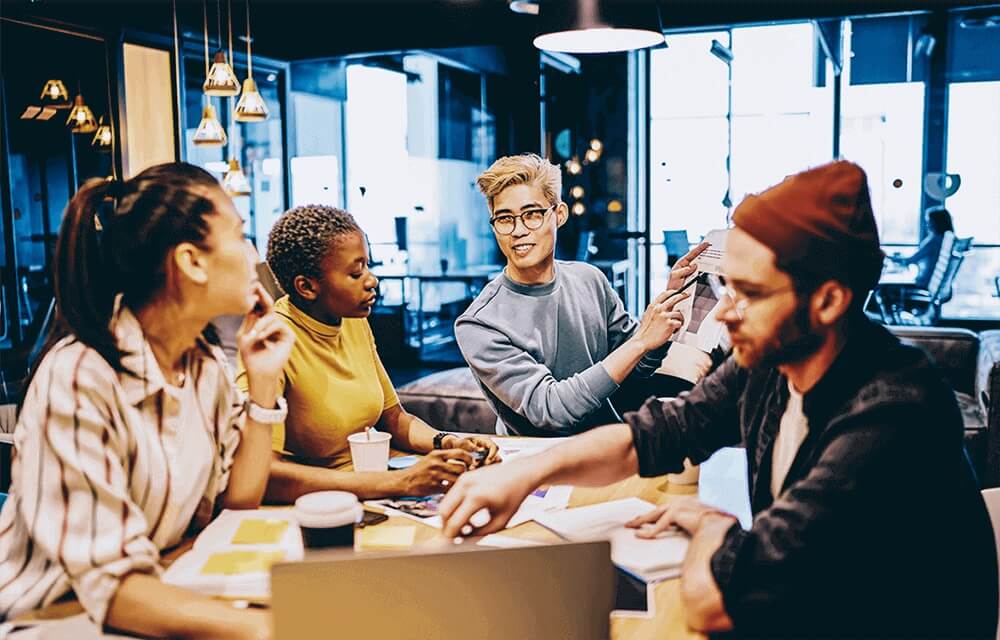 Improve business with business language training
The success of a new working language within the company depends on the preparation, training and guidance you offer. With a Flowently business language training, tailored to your company culture and industry, you'll get all employees on board quickly and smoothly.
Tailor-made with a Flowently expert
Accent reduction training
Free language proficiency test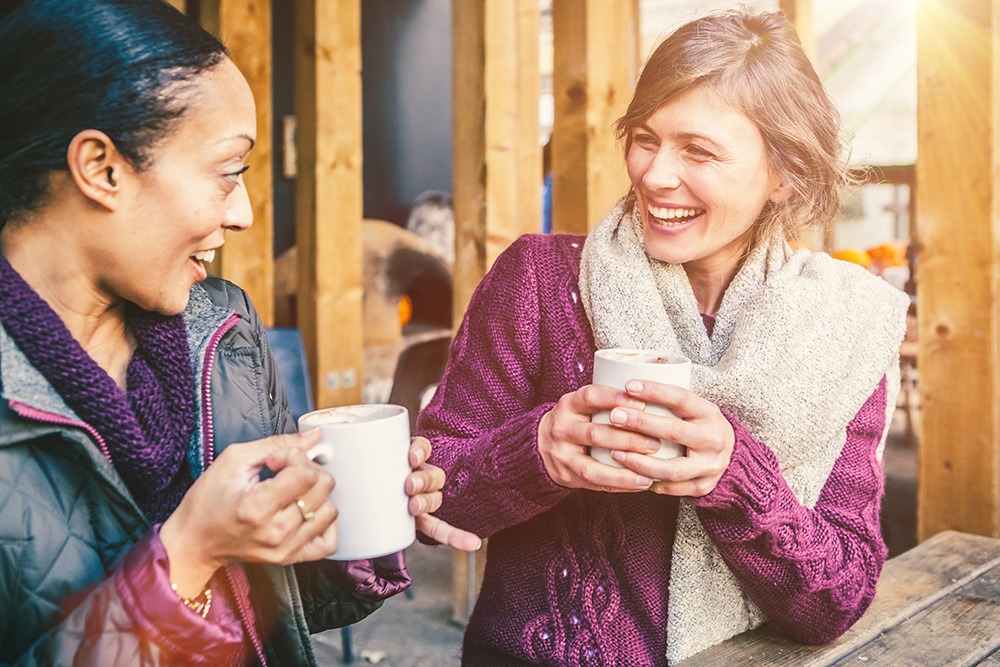 Book language sessions with a private tutor
Meet with your local Flowently  tutor in a café for a live language session, learn practical, social language skills and have fun! Create your own learning program and learn what is useful to you. Rather stay on your comfy couch? Then you can book an online session.
Learn to navigate daily life
Immerse yourself in the local culture
100 cities, 7 days a week, 8am-10pm
Qualified Flowently tutors
Flowently tutors are enthusiastic well educated local experts and language lovers. All tutors passed the Flowently Tutor Training and they are eager to teach you a new language. Head over to the list of topics our tutors offer and find a tutor who matches your criteria. Not sure about your choice? Let us help you find a tutor.
Design your own learning program
Together with your tutor you can design your personal learning program and learn what is useful to you. You can choose any type of session, language or topic from your Flowently credits. See the topics we offer for learning a language, including civic integration & NT2 state exams.  Not sure about your level or how to start? Take our free language level check!
Why choose Flowently?
With Flowently you will learn practical language skills and blend into local culture. Over 200 tutors available in 100 cities.
Learning by doing in real life
Speak like a local with a private tutor
Create a learning session that fits you
Customised flexibility, live and online
Available 7 days a week, 8AM – 10PM
Languages you can learn with Flowently
Start your Flowently adventure!
Step 1: Find a tutor that matches your criteria
Flowently sessions are easy to book and you will always find a match with our 200 tutors in 100 places. We focus on social conversation and practical language skills, which you can use right away. Learn to speak like a local!
Go to 'Find A Tutor', select your preferences and find a tutor who matches your criteria. You can book sessions with just one tutor or with multiple tutors, as you like. Contact us please, if you need help finding a tutor.
After each session you will receive an email to review your session. We use all feedback to guard quality of our sessions.
Step 2: Book your session
Create your account and buy your Flowently credits to book your session. We kindly ask you to book 48 hours in advance. You can buy a single session or a discount package. All Flowently credits and packages are valid for one year.
Do you want to study with a friend? We offer 50% discount for the second student. The person who will make the bookings needs to register only.
1 hour for 1 person = 1 Flowently credit
1 hour for 2 people = 1,5 Flowently credits (50% discount for your friend)
Step 3: Confirmation booking
Within 48 hours, your tutor will confirm your booking and contact you to discuss details about content, location and exact time for your session. In case the tutor does not contact you within 48 hours, your session will be cancelled automatically and your credits will be refunded. You can now make a new booking with another tutor or contact us and we will help you find a good match.
You can cancel your booking up to 24 hours in advance without any costs. If you cancel later, Flowently will charge the full amount.
The Dutch Magic Phrase of the day:
365 Dutch Magic Phrases Calendar
for Internationals
Flowently's Dutch 'Magic Phrases' will help you get around in a variety of daily life situations and sound like a local. Now available as (timeless) Calendar as well.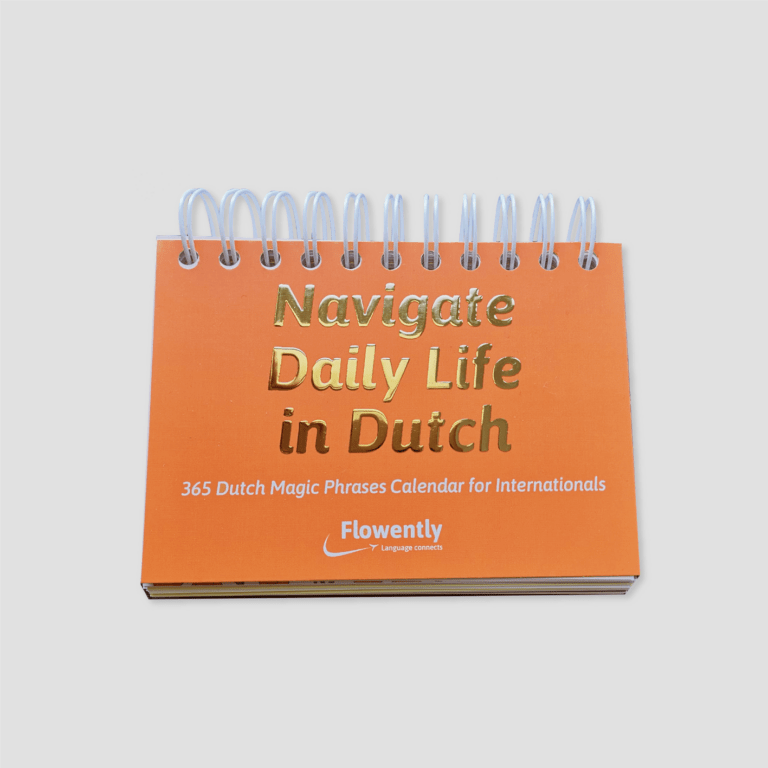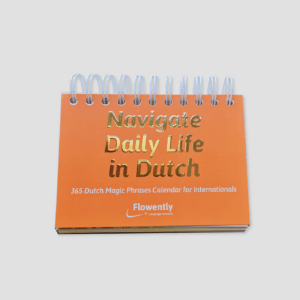 Find out what our students think of Flowently
Equinix heeft in Flowently een betrouwbare partner gevonden. Ze zijn flexibel en professional een aanrader voor andere bedrijven. We doen Business English en Dutch, in-company training voor groepen tevens is het mogelijk om dit ook online te doen.
We have this course at work, lessons are both interesting and informative. Anja is very good at giving everyone personal attention even though we all had very different starting level of Dutch. It's also nice that all the lessons and explanations are well structured.
I am very satisfied with my courses. My teacher Linda was patient, kind, very understanding and supportive. She adapted her courses to my need, and helped me to improve a lot. I will definitely recommend her and flowently!
Flowenty is a great alternative for students who prefer individualized learning as opposed to a classroom setting. I am learning much faster because the lessons focus specifically on my strengths and weaknesses. Also, my tutor Juulke, is an excellent teacher and linguist.
Very professional and reliable place to start learning new language! Wide range of availability of tutors and types of classes. A place where you can start learning no matter what level of skills you have! Very fast and reliable contact with the agency with a convenient way of choosing and booking sessions with particular tutors! Great place to start your journey with a new skill!
Another great lesson. Very much appreciate the flexible and relaxed approach, tailored to my needs. Thanks Iris!
My family is learning Dutch with Cecile through Flowently. I am dazzled with the experience. My daughters are having a wonderful time, as Cecile plants and nurtures important seeds of language acquisition ahead of a move to Amsterdam next summer. My husband and I each take lessons as well. I entered the experience as the most language-phobic student. Working with Cecile shifted those anxieties into a place of real joy in the process of learning a remarkable and fun new language.
Amazing friendly tutors, adapt to what is needed and very professional! Highly recommended!!
Lotte Meereboer
2021-08-06
Cecile Wijne is an excellent tutor. I am very satisfied with my Dutch classes with her. She has great experience and adjusts learning programs to students' needs. I would totally recommend her as a teacher.
I always look forward to my tutoring sessions with Cecile. I feel like I am being challenged just enough so that my mind struggles to incorporate the lesson. I can feel the learning happening! I also feel like the materials that we are using and the course of study that we are pursuing will get me where I want to be in terms of competence. My family and I are moving to the Netherlands in a year and I am excited to see how well I progress during that time.