What types of sessions does Flowently offer?
You can create language sessions tailored to your needs. Your tutor can help you define your language goals. Flowently offers live, online and kids sessions. Live sessions are available in durations from a minimum of 1,5 hours, the online and kids sessions (live or online) are available for a minimum of 1 hour. You can use your credits for any type of session, language and topic.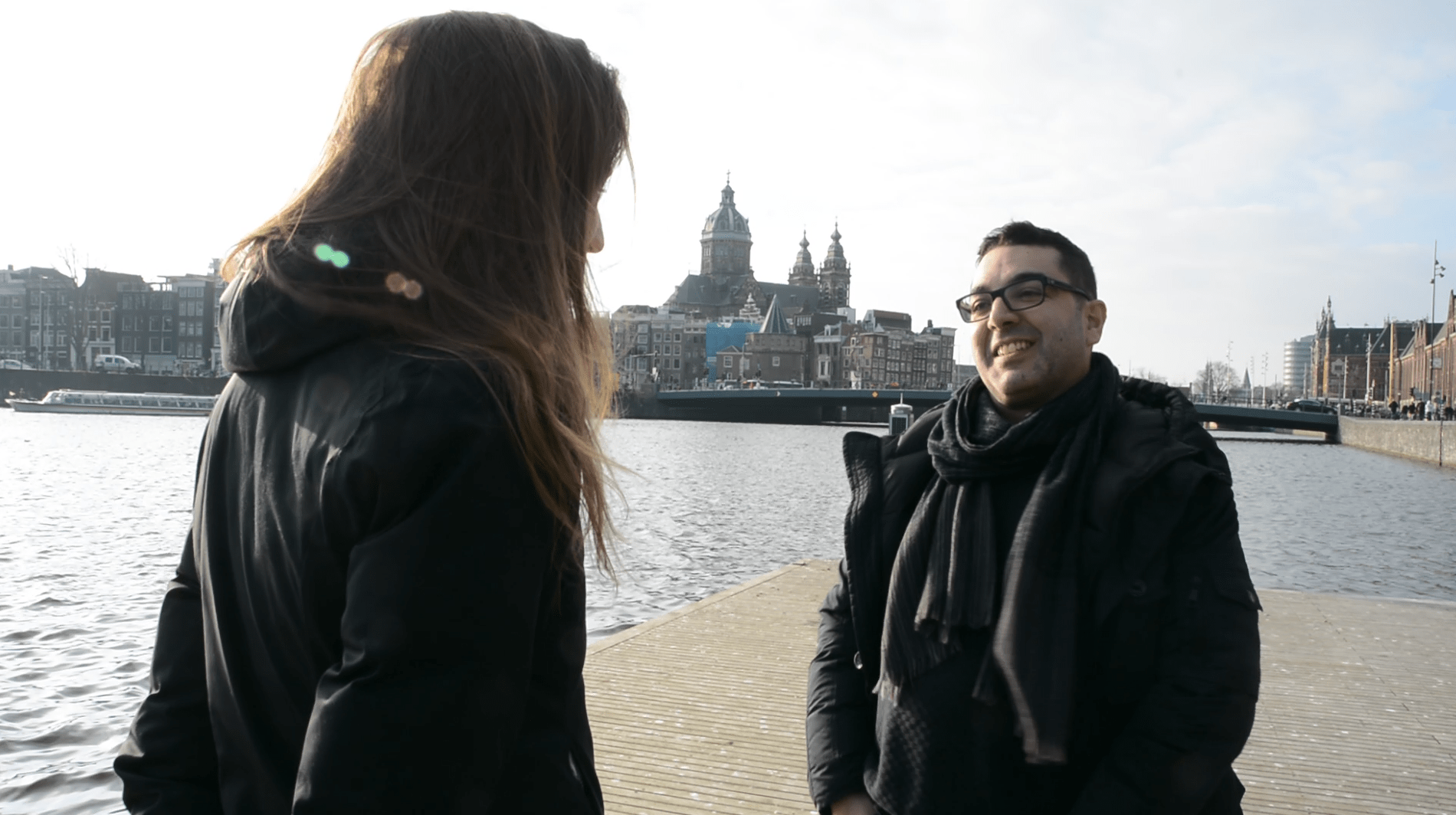 Live sessions
Experience Flowently's unique live language sessions! Meet up with your tutor in town and learn a new language as you go. Learn the grammar you'll need and practice your social conversations in real life.
Learn to navigate daily life
Blend into local culture
Boost your speaking skills
Civic & state exam preparation
7 days a week, 8AM – 10PM
Online sessions
Too busy to meet up with your tutor in town? Or is online learning the most convenient way for you? Prepare your stay in The Netherlands with online sessions or stay in touch with your tutor when you're abroad.
Flexibility for busy people
Prepare your stay or visit
Study with a private tutor
Civic & state exams preparation
7 days a week, 8AM – 10PM
Kids sessions
Can your child use a helping hand in learning Dutch? To feel confident in making new friends? Our tutor will connect to your child's world and interests. We use modern study methods, both live and online, for all ages.
Learning by playing
Learn with a private tutor
Learn at your home or online
Tailored to your child's needs
Increase your child's confidence
What is a Walk & talk live session?
How does Flowently work?
Are you ready to start your Flowently adventure? When booking you don't need to know all the details for your session, you can discuss that with your tutor. You can choose any type of session, language or topic from your Flowently credits. Follow the steps and off you go!
Step 1: Find a tutor that matches your criteria
Meet our enthusiastic team of highly educated experts. Head over to their tutor profiles and see what they can offer. So, define your preferences and find your match. Your tutor will contact you within 48 hours to discuss details about content, location and time for your session. We kindly ask you to book at least 48 hours in advance.
Step 2: Book your session
Create your account and buy your Flowently Credits to book your session. You can buy credits for a single session or you can by one of our discount packages. If you want to have sessions for two people, then the person who will make the bookings needs to register. The minimum duration of a live session is 1,5 hours, for online and children sessions 1 hour. One Flowently credit is worth 60 minutes. All Flowently credits and packages are valid for one year.
Step 3: Confirmation booking
Your tutor will contact you within 48 hours to discuss and confirm your session. Thereafter you will receive an email with the details for the session. In case the tutor does not contact you within 48 hours, the session will be cancelled automatically and your credits will be refunded. You can now make a new booking with another tutor or contact Flowently for help. You can cancel your booking up to 24 hours in advance without any costs. If you cancel later, Flowently will charge the full amount.
Find a Flowently tutor near you
Meet our tutors! Highly specialised areas of a wide range of languages are covered by our enthusiastic team. We kindly ask you to book 48 hrs in advance. Please note, extra costs related to sessions for student and tutor, such as drinks and tickets, are borne by the student. Please contact us if you need help finding a tutor.