How multinationals introduce employees to local Dutch culture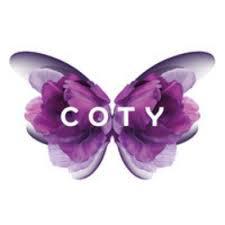 The relocation challenge
How do you move several hundred staff members from New York, Paris, London and other major cities to your new headquarters in Amsterdam? And how do you do it in such a way that they get to feel at home and want to stay? This question does not only concern individual employees, but sometimes entire families with children. How do you keep the right person in the right position in another country with a different language and culture? A successful relocation is in everyone's interest.
A warm welcome
An essential step for international staff to settle in is learning the language. An increasing number of multinationals, such as Uber, Coty and Lucidchart, realize this and have found the perfect language partner in Flowently. With 30-hour packages of Dutch lessons with a private tutor, consisting of in-person and online sessions, these companies offer their employees a unique introduction to the language, local culture and city. And Flowently not only teaches the Dutch language, but also takes international newcomers along for practical and cultural language experiences.
The local experience
With Flowently's popular in-person sessions, new international employees take for example private lessons in cafes in Amsterdam – a great way to practice ordering coffee in Dutch and get to know the city. How fun is it to go shopping at the Albert Cuyp Market with a Flowently tutor, wander around the Rijksmuseum or explore special places in Amsterdam, all the while learning Dutch! Flowently tutors also help newcomers with all kinds of practical questions about, for example, the municipality, health care, education, customs and culture. These interactive language sessions help grow a sense of 'feeling at home'.
Flowently's benefits
With a 30-hour language package, newcomers obtain the basic skills to get by in daily life. For some, 30 hours is sufficient, while others want to take their Dutch skills a step further with a follow-up package, which is offered with an attractive discount. Other benefits of Flowently include flexibility, customized solutions for adults and children, lessons for all language levels and languages ​​(English, Business English, French and more), online and in-person sessions, and all of this available 7 days a week from 8 a.m. to 10 p.m.
Language connects
With Flowently, multinationals in the Netherlands have one less thing to worry about. Companies and their employees are seeing great results: a better understanding of Dutch daily life, employees who have now passed the civic integration exam, and kids who are singing Dutch songs and have found friends in their neighbourhood. Entirely in line with the Flowently motto: Connecting people and cultures through language learning!