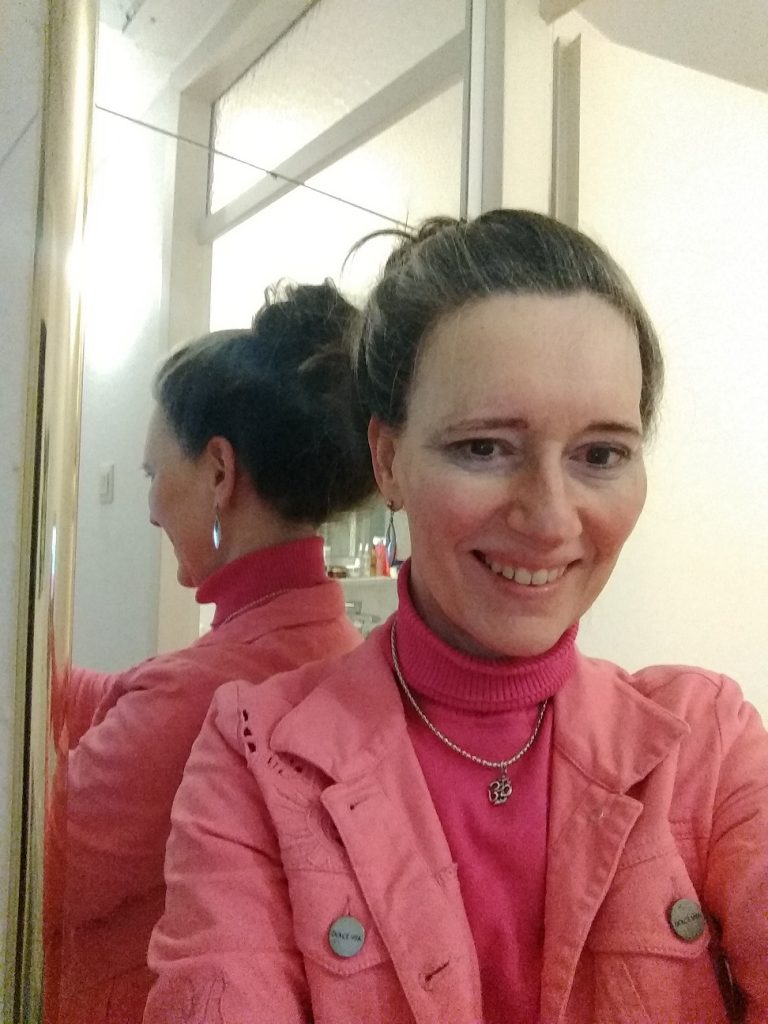 Target Languages:
Dutch
Available Bridge Languages:
English
German
Available Cities:
Weesp
Available Sessions:
Cafe / Terrace
City Tour
Expat Life
Grammar and Exams
Job Training Interview
Session for Children
Skype Session
Social Conversational Dutch
Sport / Outdoor Buddy
Welcome Session
Back
Theia Ruffini
Hi,
I'm Theia and I like to be in real contact with people. In my profession as a therapist I speak with a lot of people about diverse topics in their lives. In the past I teached Dutch (group)lessons to expats at the Technical University Eindhoven and also to Refugees in Almere. In my private life I like to walk, visit small towns and prepare and eat healthy, vegetarian food. I have two adult sons of which one lives abroad. My English is not totally perfect but good enough to help you to learn Dutch. I also can teach you when your native language is German. When you are an adult I'd like to meet you in my beautiful hometown Weesp. It's a little, historical city which lies directly South of Amsterdam. It's built around a river called the Vecht, with a lot of bridges and boats crossing the river. You can reach Weesp easily by train and I will pick you up at the Train station, from which we can directly walk into the small city of Weesp. You will like it. For lessons with children I can also travel to Almere, Naarden-Bussum or the Southern or the Central areas of Amsterdam.
See tutor's availability and book tutor
Please note that the time you will select is the starting time of your session.