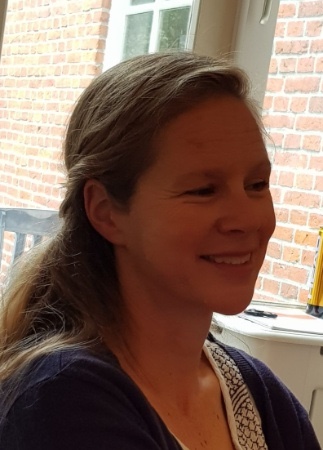 Target Languages:
Dutch
Available Bridge Languages:
English
French
Available Cities:
Den Haag
Scheveningen
Voorburg
Available Sessions:
Art Community
Business
Cafe / Terrace
City Tour
Expat Life
Grammar and Exams
Job Training Interview
Session for Children
Shopping Trip
Social Conversational Dutch
Society / History / Politics
Sport / Outdoor Buddy
Welcome Session
Back
Roos Hartstra
Hi, I am Roos. I studied History in Leiden and worked as a History teacher for almost 15 years. I have lived and studied in Paris and in Cádiz, Spain where I experienced what it is like to learn a new language and to find your way in a different culture. I am curious to hear your experiences and I look forward to help you learn Dutch at the same time.
See tutor's availability and book tutor
Please note that the time you will select is the starting time of your session.
Only logged in students who had sessions with this tutor may leave a review.