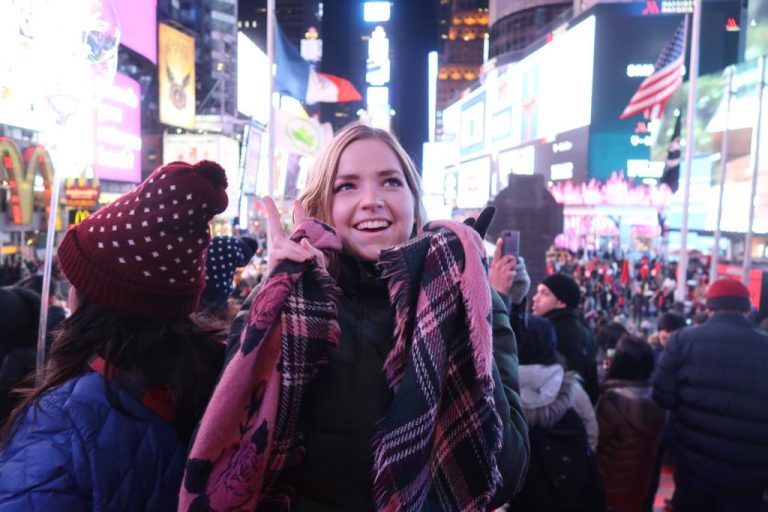 Target Languages:
Dutch
English
Available Bridge Languages:
Dutch
English
Available Cities:
The Netherlands
Utrecht
Available Sessions:
Art Community
Business
Cafe / Terrace
City Tour
Events / Workshops
Expat Life
Job Training Interview
Session for Children
Shopping Trip
Skype Session
Social Conversational Dutch
Society / History / Politics
Sport / Outdoor Buddy
Welcome Session
Back
Romée Lutterop
BACKGROUND: American Studies / Public Speaking trainer
Hi! My name is Romée, it's nice to meet you!
I'm a student who lives in Utrecht. I would love to show you around the city, but I am quite new to it as well. I'm looking forward to figuring out the local gems within the city together! I like to think I'm a relaxed, easy-going person who will be able to help you gain confidence in your Dutch abilities, and make you feel comfortable speaking.
I have always had a fascination with history, politics and public speaking – all fascinations I have been able to make part of my daily life as an American Studies student and public speaking trainer. I have found out I love to teach and guide people through learning processes, and have found out learning is a very personal and fun thing. While teaching a language, I believe you have to have fun, practice often and be patient.
I know it can be daunting to move to a new place, experience culture shock and be surrounded by people and languages you don't understand, due to my own personal experience moving to a new country. But that's why I'm here! To help you feel more confident and comfortable communicating in our wonderful country. I hope to become a trusted help, a confidante and a friend. I hope to see you through Skype, or in Utrecht soon!
See tutor's availability and book tutor
Please note that the time you will select is the starting time of your session.