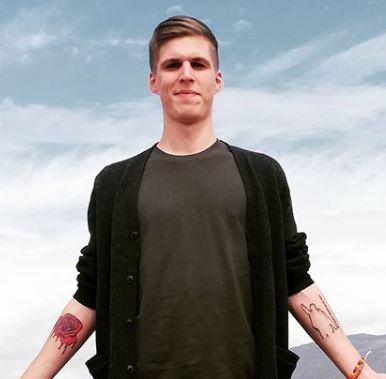 Target Languages:
Dutch
Portuguese
Available Bridge Languages:
Dutch
English
Portuguese
Spanish
Available Cities:
Amsterdam
Halfweg
Available Sessions:
Art Community
Cafe / Terrace
City Tour
Events / Workshops
Expat Life
Grammar and Exams
Shopping Trip
Skype Session
Social Conversational Dutch
Society / History / Politics
Sport / Outdoor Buddy
Welcome Session
Back
Rob Lassche
BACKGROUND: Latin American/Brazilian Studies
*NO NEW STUDENTS AT THE MOMENT* Hi there! My name is Rob, and I am a master-student in Latin American Studies at the University of Leiden, of which I have already completed the bachelor, however I live in Amsterdam. I've always had a certain interest in other cultures and languages, and I would love to show and learn other people ours! I can teach Dutch and (Brazilian) Portuguese, and I can use various bridge languages to do so. As well, I love sports, so if anyone would like to combine their activities with learning a language, I would happily help you with that!
See tutor's availability and book tutor
Please note that the time you will select is the starting time of your session.