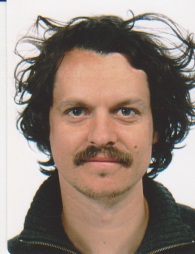 Target Languages:
Dutch
Available Bridge Languages:
English
Available Cities:
Assen
Ghent
Available Sessions:
Art Community
Cafe / Terrace
City Tour
Session for Children
Social Conversational Dutch
Sport / Outdoor Buddy
Welcome Session
Back
Philippe Wolthuis
Hi, my name is Philippe and I am a visual artist. Currently I am studying for a Master's degree in Fine Arts. At its most basic, art is a form of communication. The spectrum of understanding a work of art knows many layers and is unique for every individual. The most important thing is that it has no rules. Therefor a piece of art can be an excellent occasion to start of a conversation and getting to know each other. When we talk about art, we are in fact talking about ourselves. Nice to meet you.
See tutor's availability and book tutor
Please note that the time you will select is the starting time of your session.