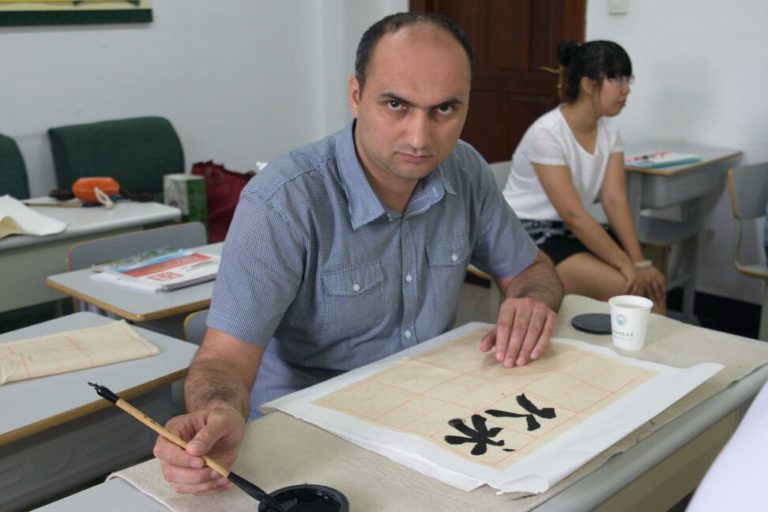 Target Languages:
Arabic
Azerbaijani
English
Mandarin
Russian
Turkish
Available Bridge Languages:
Arabic
Azerbaijani
Chinese
English
German
Mandarin
Russian
Spanish
Available Cities:
Anshan
China
Available Sessions:
Art Community
Business
Cafe / Terrace
City Tour
Grammar and Exams
Innovation Platform
Job Training Interview
Skype Session
Social Conversational Dutch
Sport / Outdoor Buddy
Welcome Session
Back
Nusrat Shikhbabayev
The more languages you learn, the better you understand people and cultures. By learning languages you start realizing how different people and cultures are. Then, when the number of languages that you learn reaches 8, some elements from those cultures gradually enter your heart, and you start realizing that there is actually no difference between us! We are all the same people and we have the same heart and the same feelings.
A BRIEF TEACHING PHILOSOPHY
Hi! friends, taking into consideration that my favorite subjects are languages, I majored in different fields, for example, as a bachelor's degree in Arabic and Turkish, as Master's and Ph.D. degrees in English, and finally I took some extra language courses in Chinese (Mandarin) in Peking and Shenyang universities. As for the TESOL in English, I have completed it at ASU (Arizona State University).
I am teaching English, Turkish, Arabic and Chinese (Mandarin) now. You can join my courses whenever you wish.
See tutor's availability and book tutor
Please note that the time you will select is the starting time of your session.