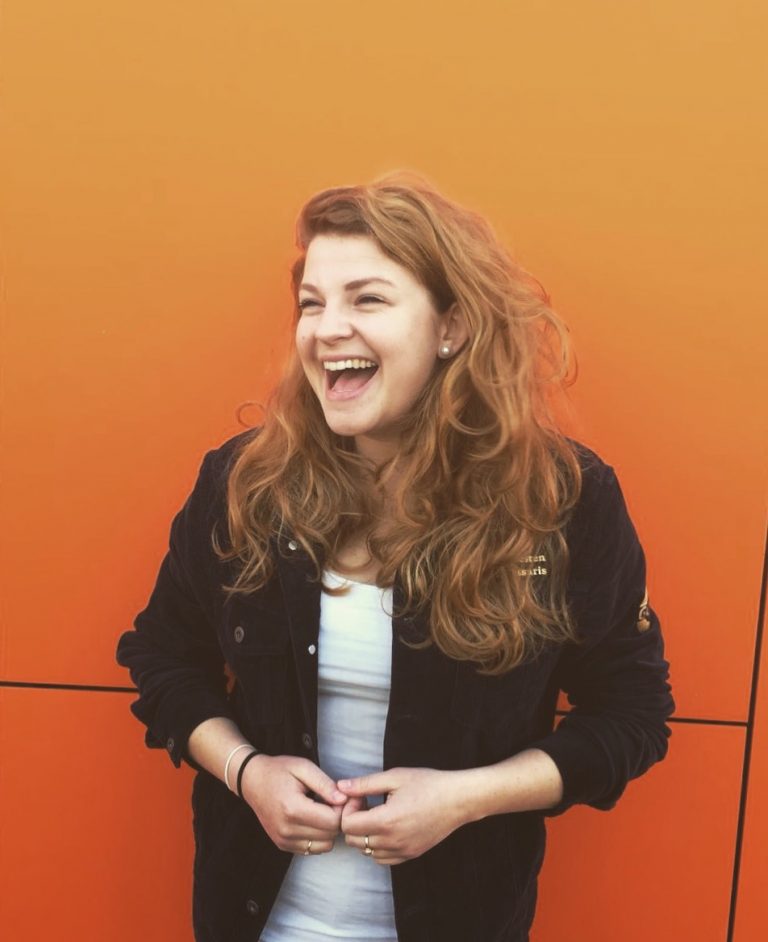 Target Languages:
Dutch
Frysk
Available Bridge Languages:
Dutch
English
Available Cities:
Drachten
Groningen
The Netherlands
Available Sessions:
Art Community
Business
Cafe / Terrace
City Tour
Expat Life
Grammar and Exams
Session for Children
Shopping Trip
Skype Session
Social Conversational Dutch
Society / History / Politics
Sport / Outdoor Buddy
Welcome Session
Back
Noor Voesten
Hi! My name is Noor Voesten and i am a Dutch law student who lives in Groningen. I have lived here for over 8 years so i can show you all the city's high lights but also it's hidden treasures. I'm studying Dutch law because of my deep interest in social affairs and wanting to understand in what way our law sytem influences our day to day life. History and English literature used to be my favorite subjects in high school.
I'm always very enthusiastic and a real chatterbox. My hobby's are playing the piano,going to the cinema or hanging out with my friends and on sundays you can find me playing a game of fieldhockey with my teammates. I don't know if i could call it a hobby but i also love to work with children. I've been babysitting children of all ages for over 8 years now and it would be my pleasure to help out kids who struggle with this difficult language!
I know it can be hard to try and find your way in a country where you don't know the language. But that's what I'm here for! To help you feel more confident about your Dutch skills and make it easier to communicate with us Dutchies. I'm happy to help you learn dutch by Skype but it would also be very nice to show you around Groningen and make you feel a bit more like a native.
See tutor's availability and book tutor
Please note that the time you will select is the starting time of your session.