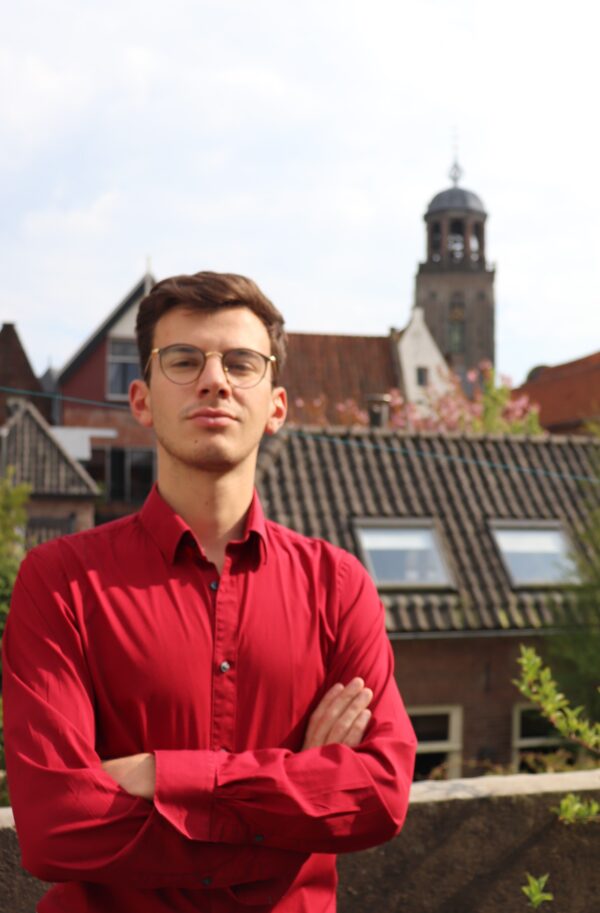 Target Languages:
Dutch
English
Available Bridge Languages:
Dutch
English
French
German
Turkish
Available Cities:
Amsterdam
Available Sessions:
Art Community
Business
Cafe / Terrace
City Tour
Events / Workshops
Grammar and Exams
Innovation Platform
Job Training Interview
Session for Children
Shopping Trip
Skype Session
Social Conversational Dutch
Society / History / Politics
Sport / Outdoor Buddy
Welcome Session
Back
Manoek Spitzers
BACKGROUND: City guide in Amsterdam and medical inturn
Hoi, hoe gaat het? (how are you), my name is Manoek, born and raised in Amsterdam. I love to travel, explore countries and learn about different cultures. I have a passion for languages and will be happy to teach you Dutch in a natural way. Others have described me as passionate and patient, particularly in regards to different cultures. I have (very) broad interests (as you can see in my background), so whatever your personal field of expertise or hobby might be, I would be happy to focus on it in our sessions. Aside from teaching I also work as a tourguide in Amsterdam. I would like to help you with (improving) your Dutch in an effective, social, and fun way, and at the same time let you experience a bit more of the Dutch way of living in Amsterdam!
Let's take a walk and have a chat!
See tutor's availability and book tutor
Please note that the time you will select is the starting time of your session.