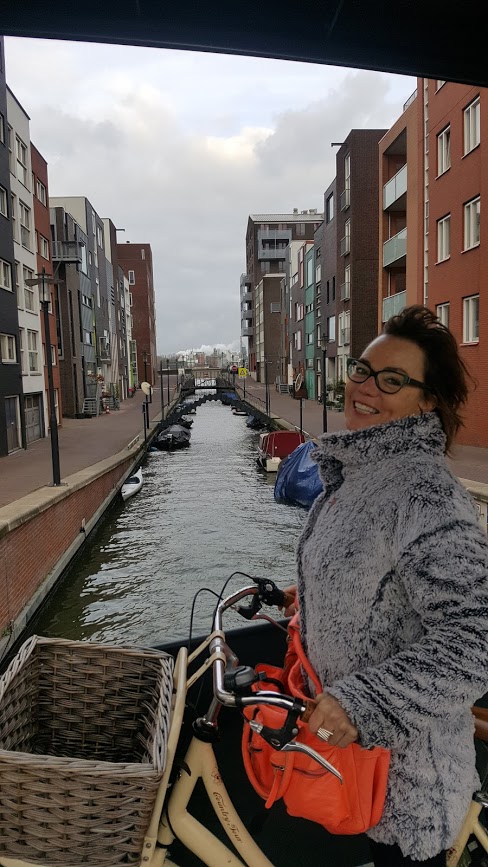 Target Languages:
Dutch
Available Bridge Languages:
English
French
German
Spanish
Available Cities:
Den Haag
Available Sessions:
Art Community
Business
Cafe / Terrace
City Tour
Events / Workshops
Expat Life
Grammar and Exams
Job Training Interview
Session for Children
Shopping Trip
Skype Session
Social Conversational Dutch
Sport / Outdoor Buddy
Welcome Session
Back
Lizzy de Wilde
BACKGROUND: Copywriter, tutor, coach, journalist
Hi, I am Lizzy.
I love giving you a lot of CONFIDENCE in speaking and understanding Dutch! It all starts with not being afraid to make mistakes. JUST DO IT. And I will help you to get this ATTITUDE. Let's make learning a language SIMPLE, fun and rewarding. I will guide you through the learning process in a way that suits you, at your pace. With a lot of LAUGHTER, buckets full of patience and useful TRICKS. You tell me what you want (or have to) learn and I'll take you there.
About me: I am passionate about language and teaching. I learned a lot from my time as an expat in (French speaking) Brussels. I like exploring cities, going for a walk at the beach, visiting museums and showing you around in beautiful Den Haag. I also love to work with children.
Let's start!
See tutor's availability and book tutor
Please note that the time you will select is the starting time of your session.