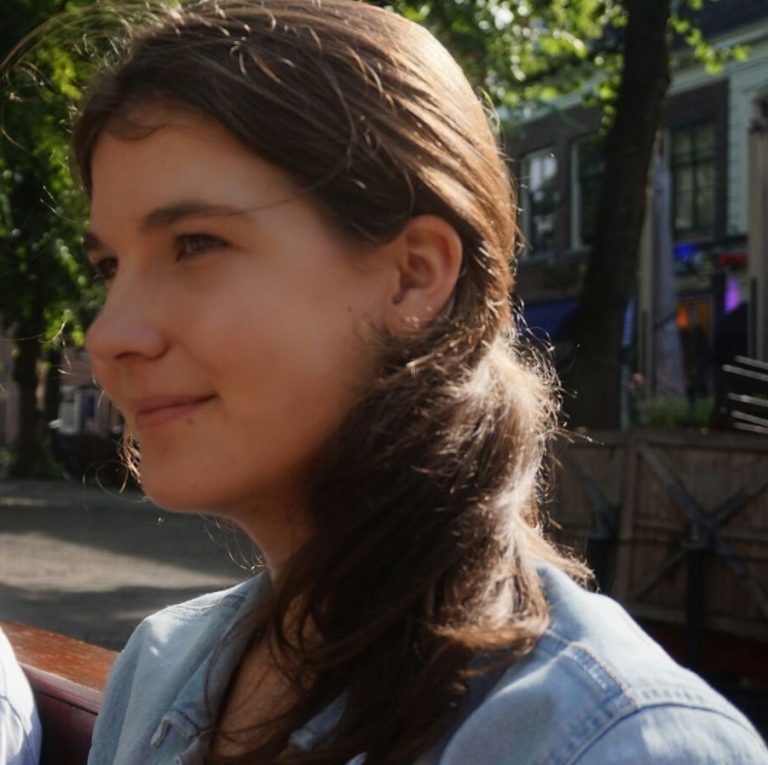 Target Languages:
Dutch
Available Bridge Languages:
English
Available Cities:
Assen
Groningen
Available Sessions:
Art Community
Cafe / Terrace
City Tour
Events / Workshops
Expat Life
Grammar and Exams
Session for Children
Shopping Trip
Skype Session
Social Conversational Dutch
Society / History / Politics
Sport / Outdoor Buddy
Welcome Session
Back
Lizelotte de Vries
BACKGROUND: College of Education
Hi! Nice to meet you! My name is Lizelotte and I'm a student Primary School Education in Groningen. Before I started studying I traveled a lot. I've been to Asia, Oceania and America. It was interesting to live in different cultures and experience life with different languages. You can feel very lost in a strange country though, so I was always very grateful when locals showed me around in foreign places and helped me with the language. That's why I like to help foreigners getting to know the Netherlands. I have very broad interests, so if you're looking for someone who can show you around in town, someone to sport with or to do cultural things with I can be your tutor. I also love to work with children, so if you are looking for someone to teach Dutch to your children I can be your tutor too.
Three things you don't know about me:
– My dream is to become a children's books writer
– I'm a perfect singer, but I'm only able to perform in the shower
– I love sandwiches with 'hagelslag' (chocolate sprinkles)
I'm looking forward to meet all kinds of people who want to learn Dutch, so feel free to book a session!
See tutor's availability and book tutor
Please note that the time you will select is the starting time of your session.
Only logged in customers who have purchased this product may leave a review.