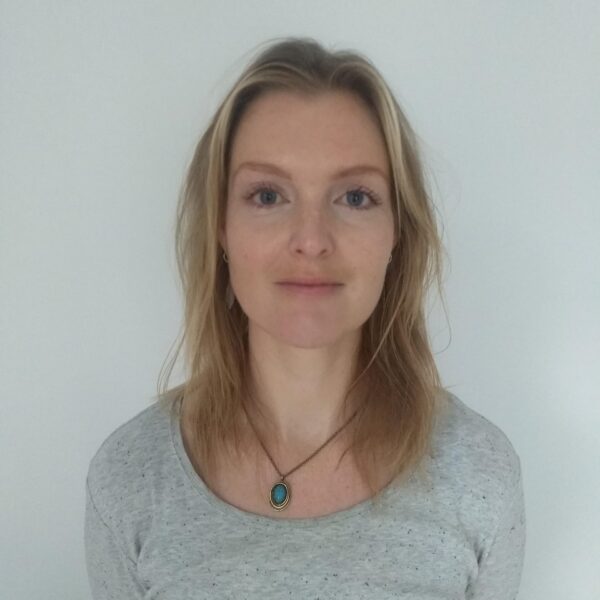 Target Languages:
Dutch
Available Bridge Languages:
English
Available Cities:
Groningen
Available Sessions:
Art Community
Cafe / Terrace
City Tour
Events / Workshops
Expat Life
Grammar and Exams
Session for Children
Shopping Trip
Skype Session
Social Conversational Dutch
Society / History / Politics
Sport / Outdoor Buddy
Welcome Session
Back
Lisette Kamping
BACKGROUND: MA Neerlandistiek (Dutch Language and Literature)
'The best way of getting people to learn is through hard work, having a lot of fun and making lots of mistakes.'
Hi, my name is Lisette and I live in Groningen since a few months. I studied Dutch Language and Culture for six years at the University of Groningen and after graduation I decided to travel. So I saved up, bought a bicycle, a tent and the necessary gear for bike packing and travelled around Europe for two years. I experienced that if you want to get to know a country, language is the key.
Learning a new language is like going on an adventure. I'd love to guide you and share my knowledge as your tutor: introducing you to the Dutch language, our customs, culture and our country following the Flowently method. The most important thing is how, where, when and what you want to learn. We will set goals and apply what you learn: conversations, real life situations etc.
I am an open-minded, easy-going person and besides my passion for language I have a wide range of hobbies and interests such as reading and writing, outdoor activities (camping), travelling, literature, philosophy, (art)history, movies, other cultures etc. We will have plenty of topics to discuss, depending on your interests, so you can practice using Dutch in different situations.
Hope to see you soon!
(Due to the novel corona virus (COVID-19) I'll only be available for skype sessions until further notice, thanks.)
See tutor's availability and book tutor
Please note that the time you will select is the starting time of your session.