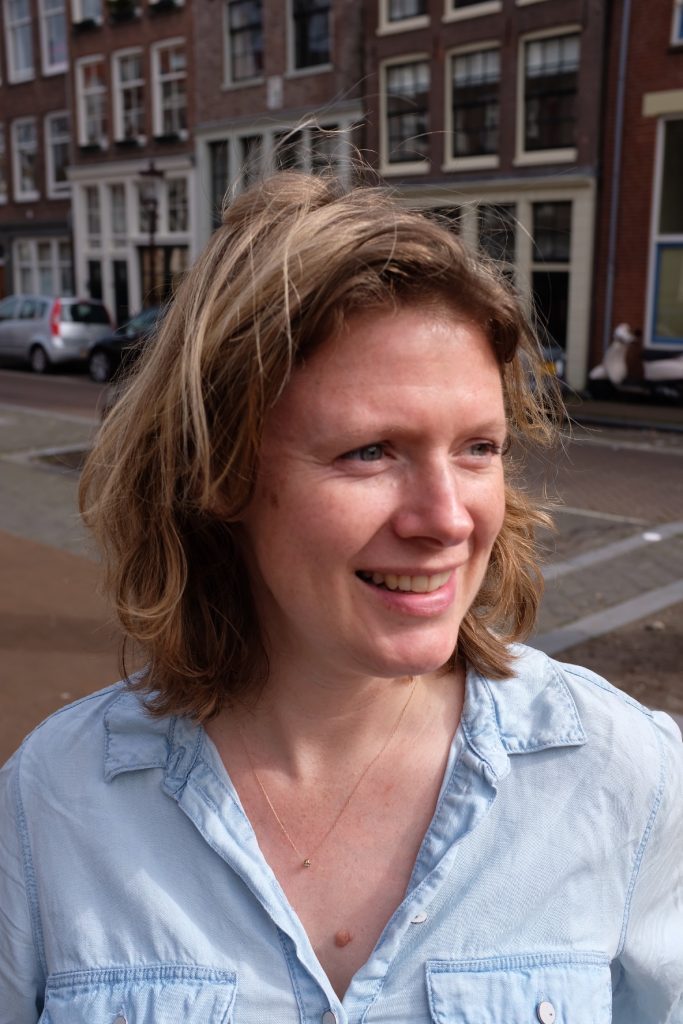 Target Languages:
Dutch
Available Bridge Languages:
Dutch
English
Available Cities:
Amsterdam
Available Sessions:
Art Community
Cafe / Terrace
City Tour
Events / Workshops
Expat Life
Grammar and Exams
Innovation Platform
Session for Children
Shopping Trip
Skype Session
Social Conversational Dutch
Society / History / Politics
Welcome Session
Back
Laura Huisjes
CURRENTLY NOT AVAILABLE FOR NEW STUDENTS, SORRY
Hi! I'm Laura and was born and raised bilingually in Amsterdam by my Dutch/American parents. When I was a Child Psychology student at the University of Amsterdam I spent over a year in NYC as part of an exchange program. More recently, I lived in London where I started teaching Dutch to adults. I know what it's like to move to a new country/city and start from scratch!
I'm now back in my beloved Amsterdam with my British partner and 3-year old daughter and another baby on the way this August. I've always enjoyed working with children professionally, but now that I have my own, I know of many great (hidden) places and activities that Amsterdam has to offer kids and their parents.
I look forward to sharing my love of languages and Amsterdam with you while teaching you Dutch and exploring this lovely city!
See tutor's availability and book tutor
Please note that the time you will select is the starting time of your session.