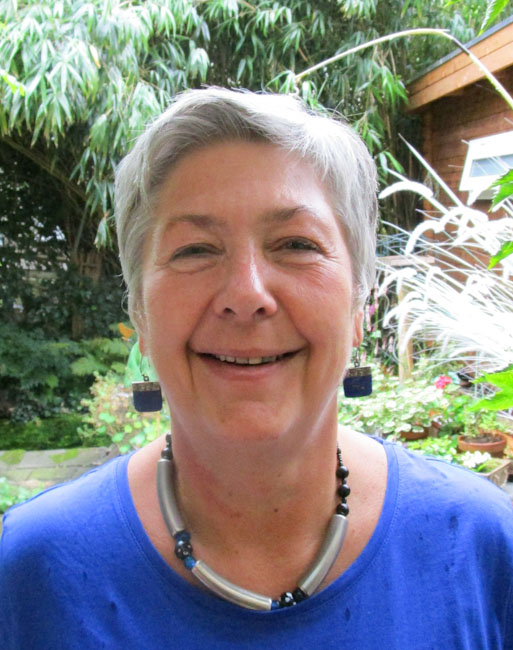 Target Languages:
Dutch
Available Bridge Languages:
English
French
German
Available Cities:
Amstelveen
Amsterdam
Haarlem
Halfweg
Heemstede
Hoofddorp
Nieuw-Vennep
Available Sessions:
Art Community
Cafe / Terrace
City Tour
Expat Life
Session for Children
Shopping Trip
Social Conversational Dutch
Society / History / Politics
Sport / Outdoor Buddy
Welcome Session
Back
Ingrid Pieterman
BACKGROUND: History of art, architecture and archeology, aviation and tourism, cultural projectmanagement and consultancy
Welcome in Holland! To feel at home in a country it's important to speak the language! But language is so much more than just grammar. A language mirrors its culture and it's an important factor getting to know the dutch and what is driving them.
I studied French in Paris and Amsterdam for a while, but I found out that for me a language primarily revolves around communication and connecting to people and their cultures. So I changed to history of art, architecture and archeology and for several years I taught Dutch history and culture as well as foreign cultures and religions at an academy for tourism and hospitality.
I will be very happy to help you find your way in our country by explaining our society and (sometimes peculiar) habits and helping you with the pronunciation of our language, which is often referred to as a throat-disease….
It's all up to you to set your goals.
Besides history and all sorts of art as expected, I have a wide spectrum of interests, like diving, walking, travelling, reading, theatre, gardening, birdwatching, photography, politics, science, cooking/food and wine, etc.
So it will be easy for us to find subjects to talk about in any place you like. We can go for a city tour in Amsterdam, Haarlem, Leiden or elsewhere, shopping, do something sporty (biking, walking) or visit a museum. I have a museumcard so entrance for me is free of charge. I am also very keen to hear about your work, hobbies and country.
From time to time I am a minder for children of expats; I help them to improve their dutch by playing games, cooking or reading children books to or with them and explaining the words.
See tutor's availability and book tutor
Please note that the time you will select is the starting time of your session.