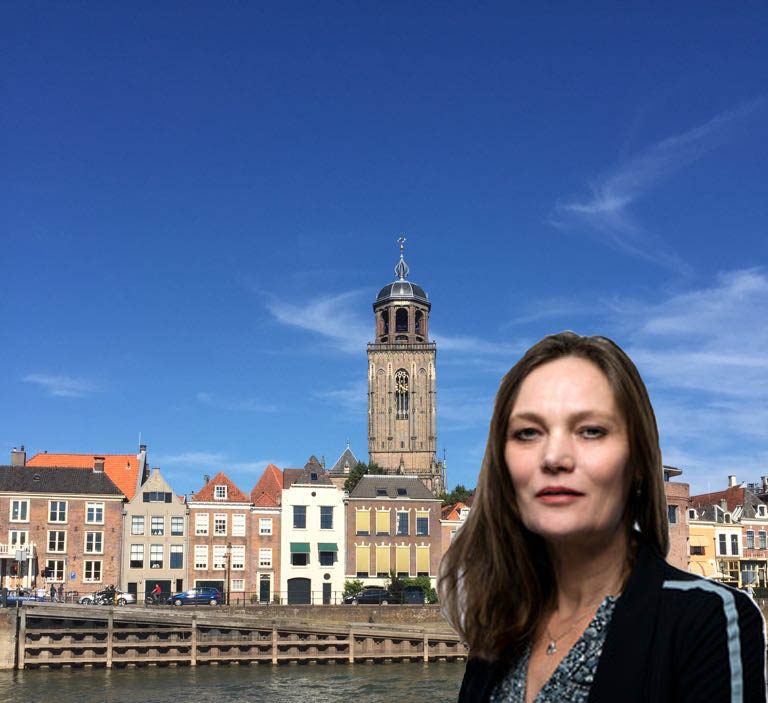 Target Languages:
Dutch
French
Spanish
Available Bridge Languages:
Dutch
English
French
German
Italian
Spanish
Available Cities:
Deventer
Available Sessions:
Art Community
Business
Cafe / Terrace
City Tour
Events / Workshops
Expat Life
Grammar and Exams
Session for Children
Shopping Trip
Skype Session
Social Conversational Dutch
Society / History / Politics
Welcome Session
Back
Hilde van den Akker
BACKGROUND: International Guide, Translator, Coach, Journalist
Hello, welcome to Deventer. A very old and beautiful town with an interesting history. I'd like to make a city tour with you practicing the first Dutch words that are convenient in daily life. Let me help you learn to speak our language better. We practice from the book but also from experiences from your life. We can make a program the way you choose. I am really passionate about the combination of teaching Dutch with regular or special activities (café, terrace, museum, shopping etc.).
My name is Hilde. Born and raised in the Netherlands but worked and travelled all over the world.
I know how hard it can be to settle in another country with a new language and to find your way in a different culture.
I 'm a people person, and interested in all kind of cultures. I would like to make you at ease in the Netherlands. The language is the gate to discover everything there is about the Dutch.
I have a degree in Journalism, French and Spanish.
See tutor's availability and book tutor
Please note that the time you will select is the starting time of your session.