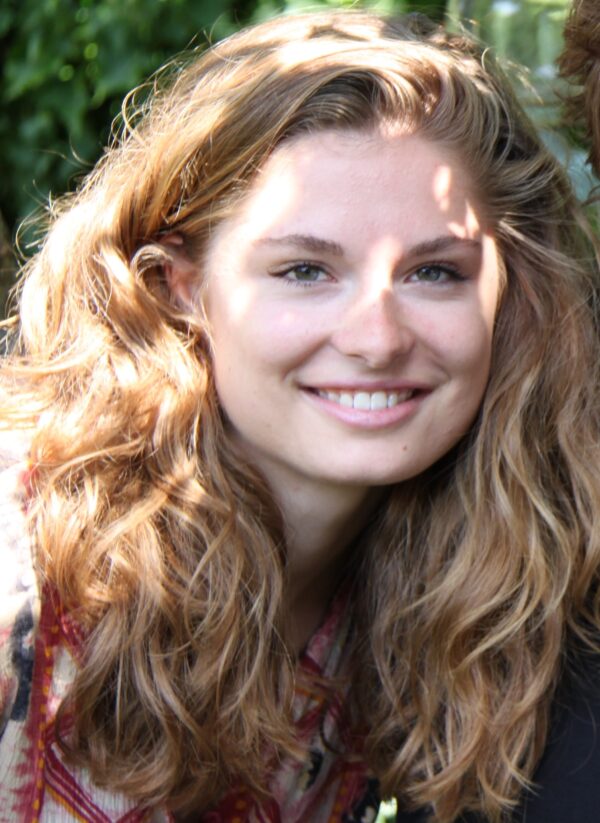 Target Languages:
Dutch
Available Bridge Languages:
Dutch
English
Available Cities:
Amsterdam
Available Sessions:
Business
Cafe / Terrace
City Tour
Expat Life
Grammar and Exams
Job Training Interview
Session for Children
Shopping Trip
Skype Session
Social Conversational Dutch
Welcome Session
Back
Eva Kwakman
BACKGROUND: Sociology, journalism, writing
Hi, my name is Eva. I was born in Haarlem, but I've lived in Amsterdam for the past five years. I love to write and I'm currently working on my career in journalism. My friends teasingly call me a 'grammar nazi', but they secretly find it very useful that they can send their written texts to me for a check-up. Other hobbies of mine are dancing, reading, cooking and hiking. In my sessions, I will enjoy explaining the ins and outs of the Dutch language to you with lots of care and patience.
If you'd like to book a business session with me, please note that I can help you to write (formal) emails, make phone calls, fill in forms etc. in Dutch. However, if you would like to gain more in-depth knowledge about running your own business in the Netherlands, it would be better to look for a different tutor as I have no practical experience in the business world myself.
See tutor's availability and book tutor
Please note that the time you will select is the starting time of your session.