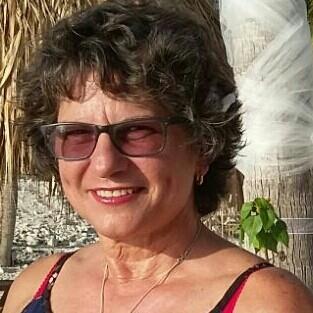 Target Languages:
Papiamentu
Available Bridge Languages:
Dutch
English
Papiamentu
Spanish
Available Cities:
Bonaire
Kralendijk
Available Sessions:
Art Community
Business
Cafe / Terrace
City Tour
Events / Workshops
Expat Life
Job Training Interview
Shopping Trip
Skype Session
Social Conversational Dutch
Society / History / Politics
Sport / Outdoor Buddy
Welcome Session
Back
Elsmarie Beukenboom
Hi, I am Elsmarie. Born and raised on Bonaire.
I am proud of my island as well as our language Papiamentu. Therefor I would like to help non-natives (non-papiamentu speakers) learn to speak it. As past director of tourism and of the national parks foundation combined with being native Bonerian, we can talk about lots of topics and have fun while I will be teaching you to speak dushi Papiamentu. We can do that while enjoying a cup of coffee/tea or water in a café, strolling down town enjoying the local architecture and nature.
My hobbies are planting, birding, cooking, scuba diving, snorkeling and nature walks.
I am a graduate of Cornell University in Ithaca NY. There I attended The Hotel School. I have two grown children, one grandson and recently retired.
See tutor's availability and book tutor
Please note that the time you will select is the starting time of your session.
Only logged in students who had sessions with this tutor may leave a review.