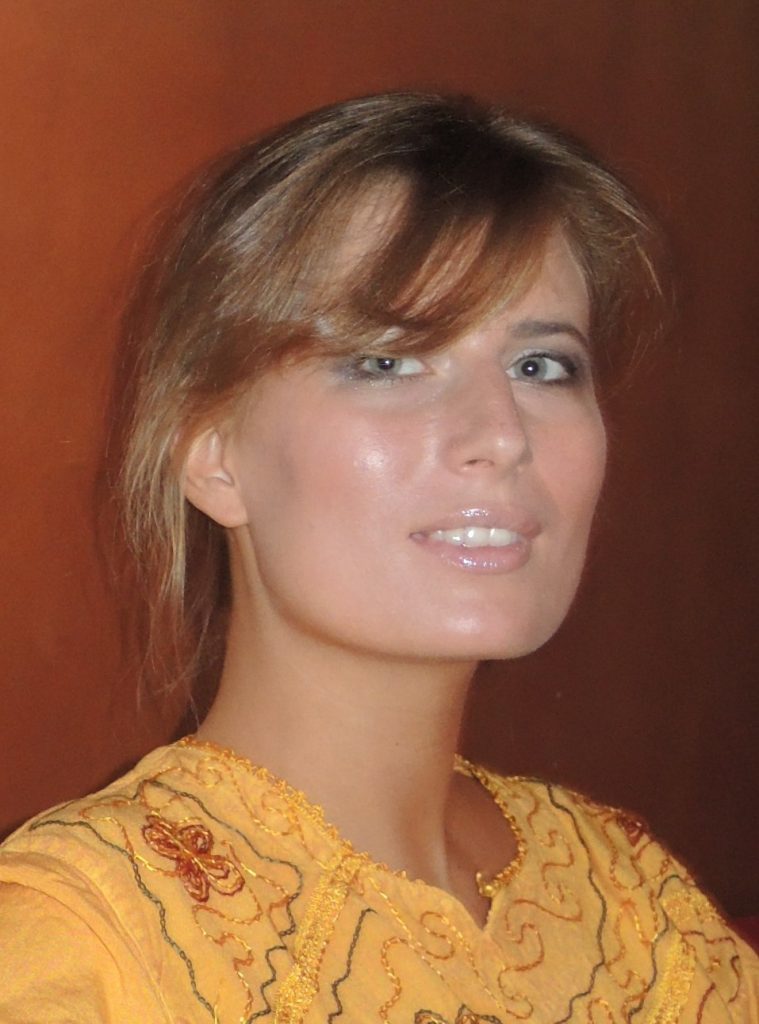 Target Languages:
Russian
Available Bridge Languages:
English
Russian
Available Cities:
Amsterdam
Delft
Den Haag
The Netherlands
Utrecht
Available Sessions:
Art Community
Business
Cafe / Terrace
City Tour
Grammar and Exams
Shopping Trip
Skype Session
Social Conversational Dutch
Society / History / Politics
Sport / Outdoor Buddy
Welcome Session
Back
Elena Sai
Greetings!
My name is Elena, I am passionate native speaker of Saint Petersburg Russian language style, which is among big number of other styles (and/or dialects) in Russia, having most original and influential roots that are coming from XVII-XVIII centuries directly through Golden and Silver eras of Russian poetry and literature.
If you are interested in Russian language, traditions, culture, or require verbal\written practice, current language level fastening, or just simply curious and you want to know more, then I will be more than happy to assist you, especially in themes like literature, arts, classical music, general life communication, business communication & ethics, law, social and hobby life.
If you are a student or having any other reason to go through Russian language framework and do preparing from 0 to A2-B2 levels, as well as any other examination or language evaluation, then just let me know, we will discuss the study plan, prepare individual program and go!
Sincerely,
Elena.
See tutor's availability and book tutor
Please note that the time you will select is the starting time of your session.