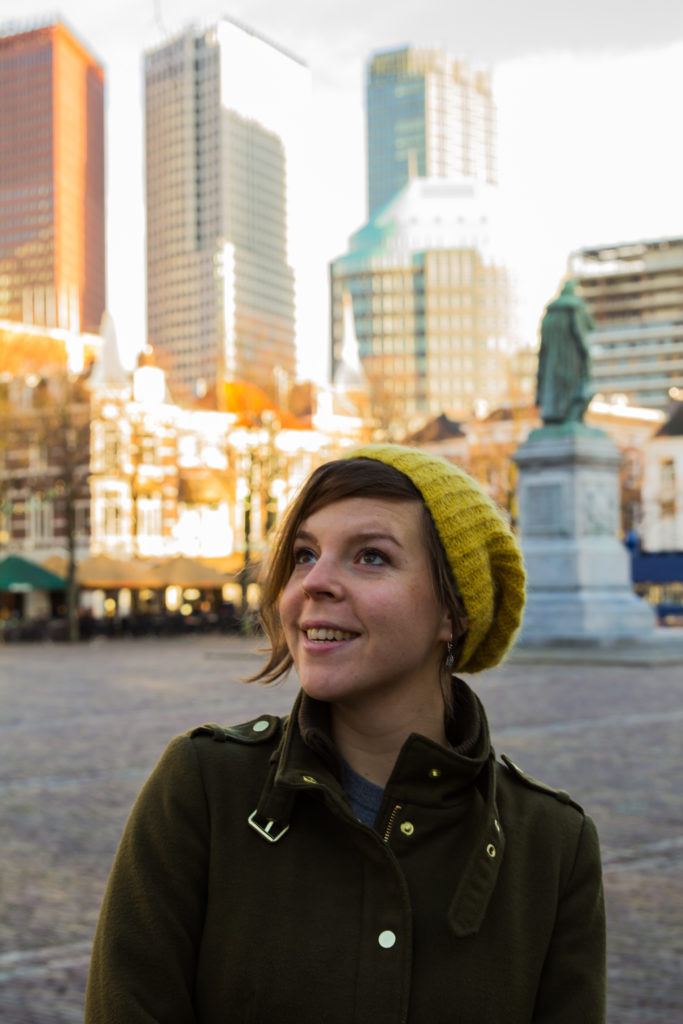 Target Languages:
Dutch
Available Bridge Languages:
English
German
Italian
Available Cities:
Den Haag
Available Sessions:
Art Community
Cafe / Terrace
City Tour
Events / Workshops
Expat Life
Grammar and Exams
Session for Children
Shopping Trip
Social Conversational Dutch
Sport / Outdoor Buddy
Welcome Session
Back
Daniëlle Reith
Here I am, ready to guide you in your Dutch adventure. I've got a masters degree in urban geography, and work at the ANWB emergency center, where I help out travellers all over the world with medical problems. My passion is to motivate people in every way, with a lot of patience and support, without judgement.
I moved to Den Haag five years ago, and I'm still not finished exploring the city. My home town is Kwintsheul, in Westland, so I can show you around in the wonderful world of the greenhouses too.
There's three more things you don't know about me: I'm addicted to watching true crime documentaries, love the feeling of sand between my toes and want to go hurricane chasing in the USA once. Hope to talk to you soon!
See tutor's availability and book tutor
Please note that the time you will select is the starting time of your session.