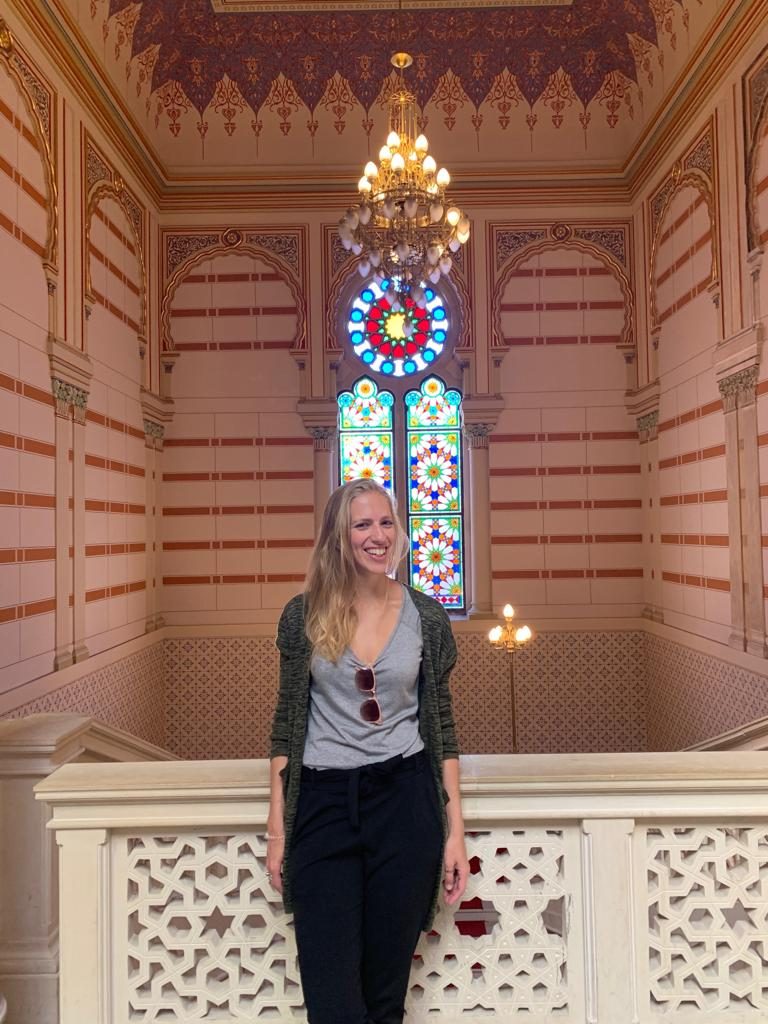 Target Languages:
Dutch
English
Available Bridge Languages:
Dutch
English
Available Cities:
Amstelveen
Amsterdam
Available Sessions:
Art Community
Business
Cafe / Terrace
City Tour
Events / Workshops
Expat Life
Grammar and Exams
Innovation Platform
Session for Children
Shopping Trip
Skype Session
Social Conversational Dutch
Society / History / Politics
Sport / Outdoor Buddy
Welcome Session
Back
Chamoetal Zeidler
BACKGROUND: Communication Science / health communication / fitness & lifestyle coaching
Hi! My name is Chamoetal Zeidler. Half-Dutchie – half-Israeli, living in Amsterdam for the past 6 years, but I consider myself a world citizen and would love to travel to every single country. I have studied Communication Science, focusing on health communication, and specifically focusing on lifestyle change: how can I help others follow a healthier lifestyle? This is what I've been putting to practice as well, as a part-time personal trainer and lifestyle coach.
However, I was always intrigued by language learning. As a little girl, I grew up bi-lingual (Hebrew & Dutch). Later on I acquired English as well, and basic Spanish (while traveling!). Moving to the Netherlands a little over 6 years ago – I know how it feels to land in a new country, in which you have to adapt to the culture and its norms. Let alone, adapting to and learning a new language! I would love to help you overcome these struggles, show you the fun parts of Amsterdam and of the Dutch culture, and generally have a soft landing and warm welcome to my beautiful city.
Meetings can be anywhere from parks to cafes to a market or a cultural event in the city. I can help you reach a conversational level or pass tests – whatever you need 🙂
Looking forward to meet you!
See tutor's availability and book tutor
Please note that the time you will select is the starting time of your session.