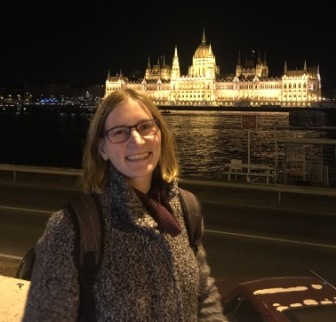 Target Languages:
Dutch
Available Bridge Languages:
English
Italian
Available Cities:
Groningen
Available Sessions:
Art Community
Business
Cafe / Terrace
City Tour
Events / Workshops
Expat Life
Grammar and Exams
Innovation Platform
Job Training Interview
Session for Children
Shopping Trip
Social Conversational Dutch
Society / History / Politics
Sport / Outdoor Buddy
Welcome Session
Back
Annemarie Avezaat
Hi, my name is Annemarie Avezaat. I have studied both Italian (BA) and International & European Law (LLB) and graduated from the University of Groningen in 2015. I really love learning languages and helping others. I am interested in many things, such as sports, cinema/tv series, literature and different cultures.
3 things you didn't know about me: 1. I have lived in Bologna, Itally for half a year. 2. I am Frisian, but I don't speak the language, I can only understand it. 3. I play chess and I am an official chess trainer.
See tutor's availability and book tutor
Please note that the time you will select is the starting time of your session.
Only logged in students who had sessions with this tutor may leave a review.