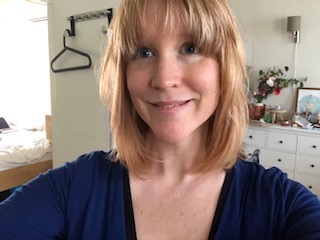 Target Languages:
Dutch
English
Available Bridge Languages:
Dutch
English
Available Cities:
Amsterdam
Available Sessions:
Cafe / Terrace
Session for Children
Shopping Trip
Skype Session
Social Conversational Dutch
Back
Alice Pickering
BACKGROUND: ESL teaching, Dutch teaching
I am a qualified and experienced teacher. I have over ten years experience, teaching English as a second language to adults from different cultural and ethnic backgrounds.
I have been teaching Dutch as a second language for three years , mainly to expats.
I enjoy teaching students in a creative and open way, helping them to build confidence in their skills.
See tutor's availability and book tutor
Please note that the time you will select is the starting time of your session.