OVER FLOWENTLY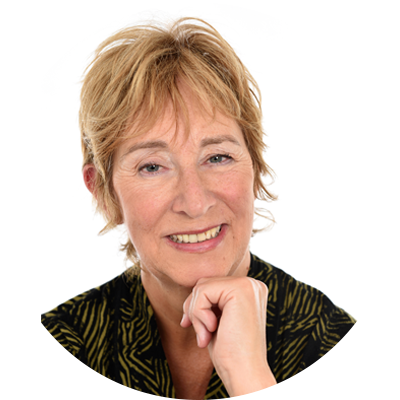 Hi there, mijn naam is Anja en ik ben de oprichter van Flowently.
In 2000 begon ik mijn bedrijf Link Taal Studio in Amsterdam en heb daar heel wat jaren Nederlandse taaltraining aan expats gegeven. De grootste uitdaging voor mensen die een nieuwe taal leren bleek om het geleerde in de praktijk toe te kunnen passen. De meest gestelde vraag is dan ook 'Hoe kan ik wat ik in een leslokaal leer, toepassen in het dagelijkse leven en me prettig voelen in een nieuwe taal?'
Op zoek naar een nieuwe manier om deze kloof te dichten, hoe je het leren van een nieuwe taal meer praktisch, persoonlijk, en flexibel kunt maken, ontwikkelde  ik een nieuw concept. Als je een nieuwe taal met Flowently leert, ontmoet je een lokale tutor voor live taal sessies. Je bepaalt je doel voor elke sessie en leert wat voor jou relevant is in een ontspannen natuurlijke taalomgeving, op flexibele tijden en locaties.
In 2014 is 'InDutch, Dutch on the go!' opgericht en in twee jaar tijd waren onze sessies beschikbaar in dertig steden in Nederland. We spreiden nu onze vleugels en je kunt onze sessies in een groeiend aantal talen en locaties boeken. Op onze nieuwe website bieden we sessies voor beginners tot academisch niveau en je kunt al onze taalvaardige tutors ontmoeten, een geweldige groep professionals, klaar om je in taal en cultuur wegwijs te maken.
Na het verbeteren van onze website en de toevoeging van nieuwe functies gaat het bedrijf nu verder onder de naam 'Flowently'.
Flowently helpt je op weg met je persoonlijke taalavontuur, 'go with the flow', smart and easy.
Mijn slogan: Reality is the best fantasy!
Heb je vragen over het leren van een taal, tutors, sessies, locaties? Stuur me een email, plan a Skype gesprek of start je online chat nu.
Aloha!