Meet our team of company trainers and associate partners
Do you want to become part of our team? See our job openings.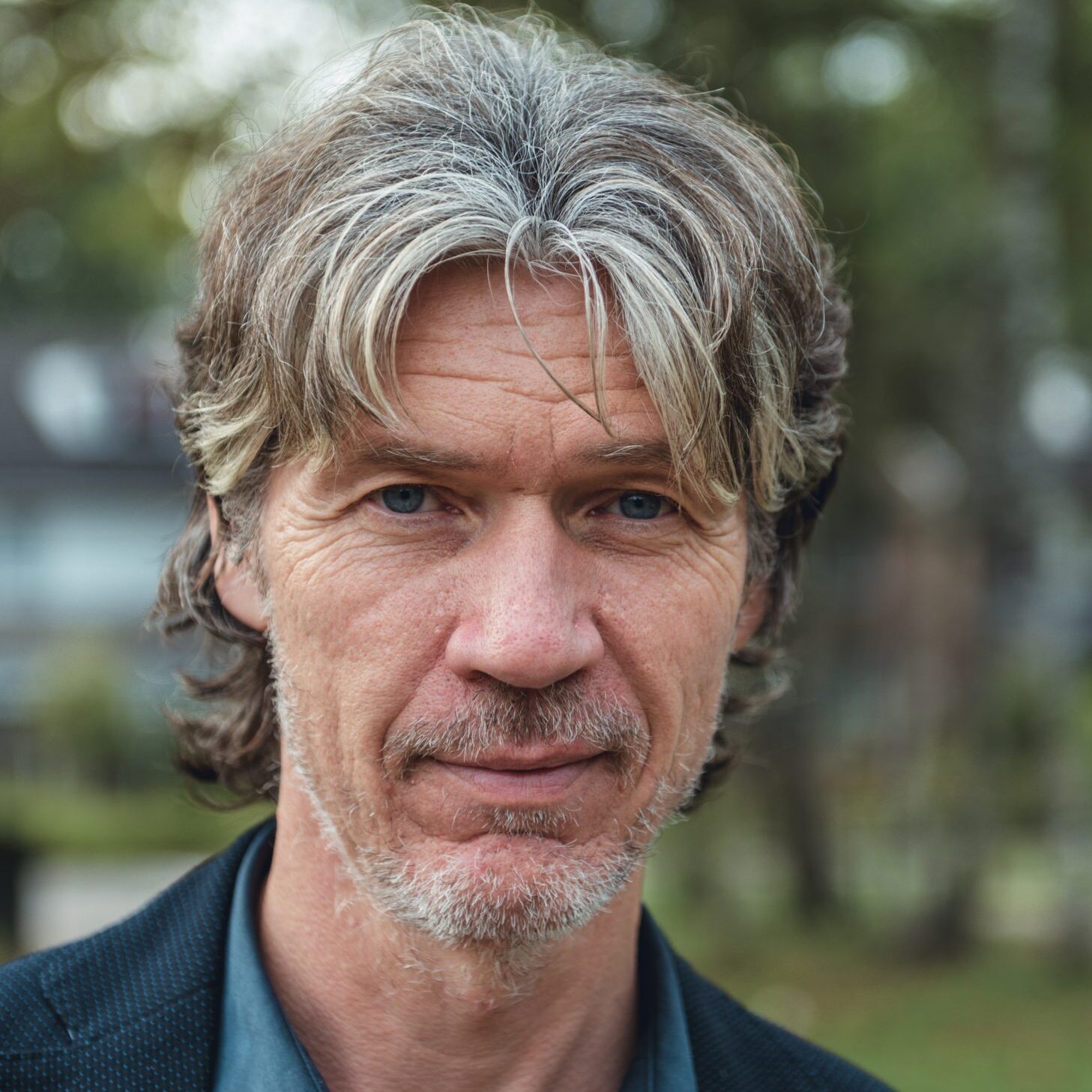 Hans Haijtema
Trainer Dutch
My name is Hans Haijtema and I give in-company trainings and private lessons for Flowently.
After an 18-year career as an editor, I am now a qualified Dutch teacher for second language learners. My teaching style is playful and interactive. I incorporate humour in my lessons.
Juulke Lecluse
Trainer Dutch
My name is Juulke and I'm an enthusiastic Dutch tutor, and I give in-company trainings and private lessons for Flowently. Languages are simply my passion and I'm excited to inspire you and share with you all my knowledge about the beautiful Dutch language and culture to help you integrate even better! Moreover, I'm interested in culture, society and travelling.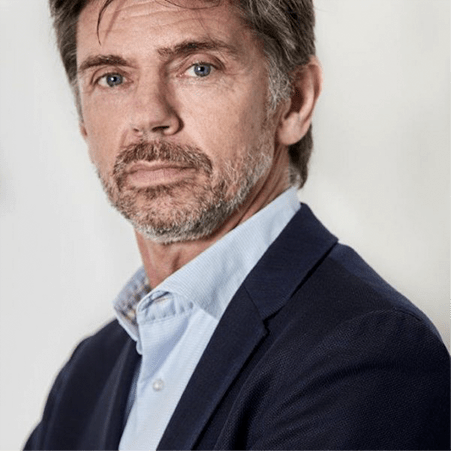 Maarten Stal
Cross Cultural Trainer
I'm Maarten Stal and I'm developing and giving Cultural Awareness workshops for Flowently. These workshops are aimed at "Getting in Touch with the Dutch". Understanding Dutch culture, values and typical behavior. Both at work or in social environments. The workshops can be given individually, in small groups or for larger teams. Upon request we can also develop country-specific and in-house workshops.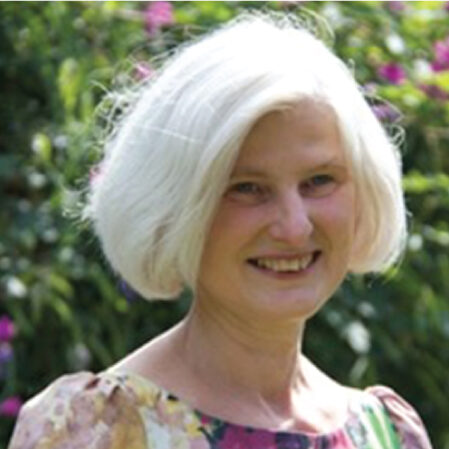 Engelina Muller
Trainer Dutch
My name is Engelina Muller and I'm working as an in-company language trainer for Flowently. I especially like to see how language learners slowly but surely start to speak Dutch better and better. I deliver the new language knowledge in small packages. Each package helps you to speak the language with more pleasure and more confidence.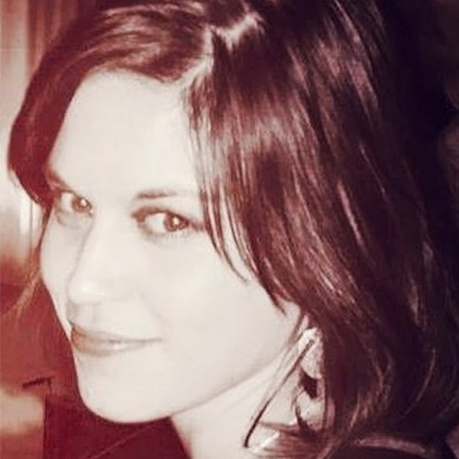 Dyonne Angenent
Trainer Dutch
My name is Dyonne Angenent and I work for Flowently as an in-company language trainer. My lessons are focused on practical situations, so that you will learn useful Dutch. In an informal atmosphere it is my pleasure to help you achieve the required level of Dutch.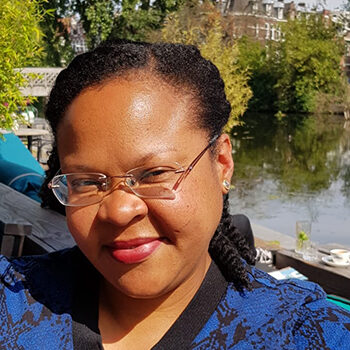 Lucretia Prade
Trainer Dutch
My name is Lucretia Prade and "Bridging the gap between people and a language foreign to them" is my passion! I have always had a love and interest in foreign people, languages and cultures and I have been privileged enough to live in different countries through the course of my life. It is my goal to help you master the Dutch language in a fun, constructive and practical way. In my experience that is the best way for the language to take root and thrive"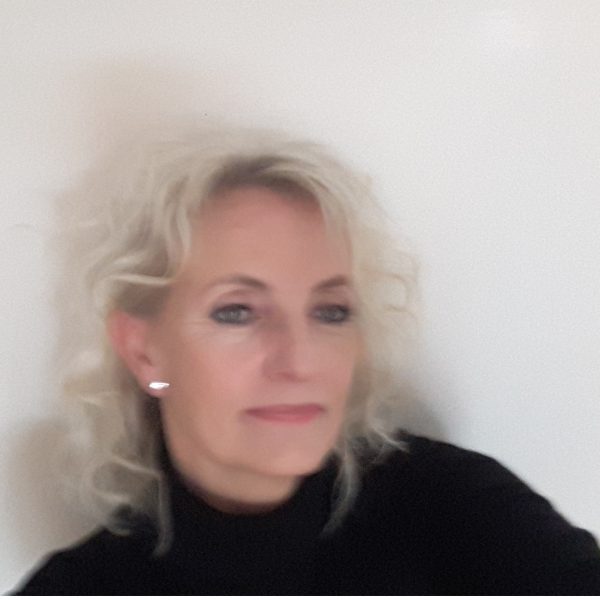 Wilma van Dam
Trainer Dutch & English
Hi, I'm Wilma van Dam and I'm an in-company teacher for Flowently. I am educated as an English teacher and am a certified teacher of Dutch to non-native speakers. I worked abroad for many years for international companies. I enjoy working with people of various cultures and nationalities.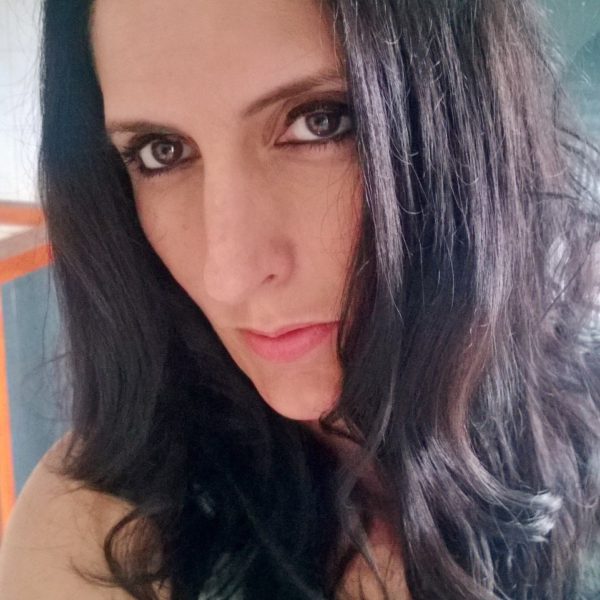 Loredana Guglielmi
Marketing Specialist
My name is Loredana Guglielmi. I've been a Tutor with Flowently for a while now. I like to put other Tutors in the spotlight and show people what a great team we have!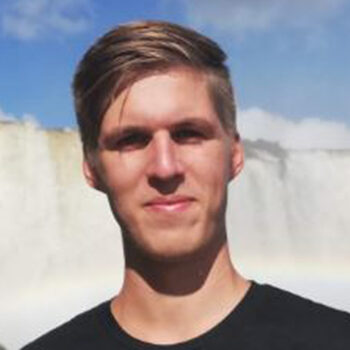 Rob Lassche
Trainer Dutch
My name is Rob Lassche and I work for Flowently as an in-company teacher. My area of study is Latin American culture and history, as well as the Portuguese and Spanish language, so I am very interested in cultural and linguistic differences in the world.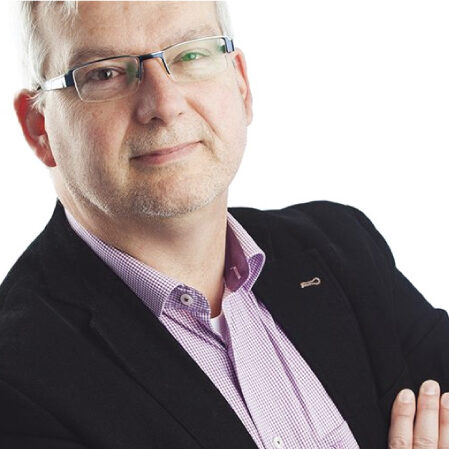 Tonnis de Jonge
Trainer German & English
My name is Tonnis and I live in Nijkerk, near Amersfoort. Besides working as a Personal Tutor for Flowently, I am also working as an In-Company Trainer for English and German. My teaching style is casual with a good sense of humor. Being also a Graphic Designer, I know how to be creative in communicating with people.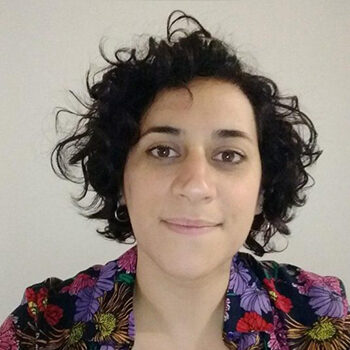 Lorena Reveira
Trainer Spanish & English
My name is Lorena and I'm from Buenos Aires, Argentina. I work for Flowently as an in-company and private lessons language teacher. I teach English and Spanish with a communicative approach, this means lessons are tailor-made to suit different needs. My main purpose is that students have a laidback and thriving experience learning a language.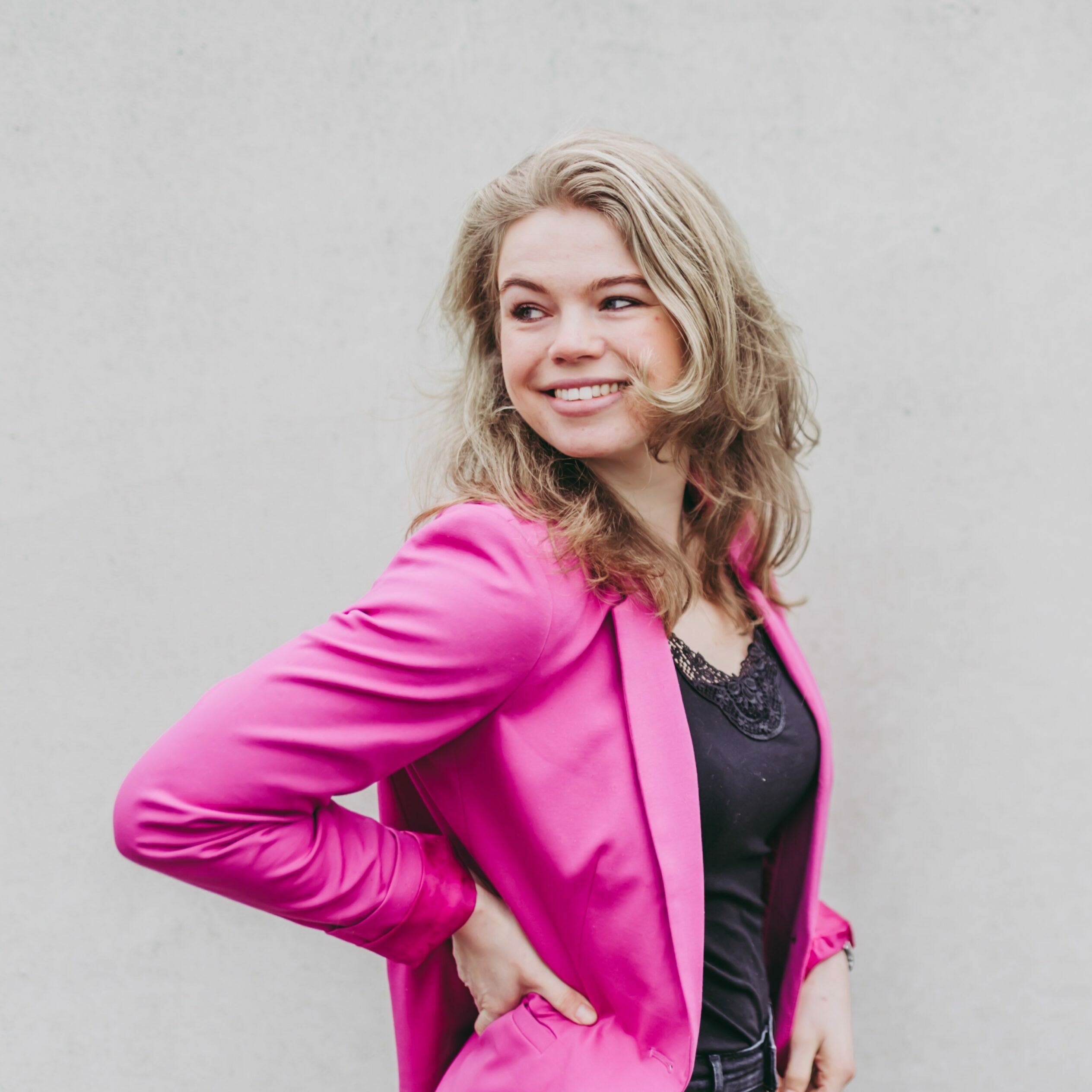 Emily van der Linde
Trainer Dutch
My name is Emily van der Linde and I give in-company trainings and private lessons for Flowently. After my bachelor Dutch Language and Culture, I realised teaching this beautiful language is what I Iove most. I find it very inspiring to help people improve their language skills and I aim to do that in a fun, practical and enthusiastic way. I'm looking forward to offering you the tools you need.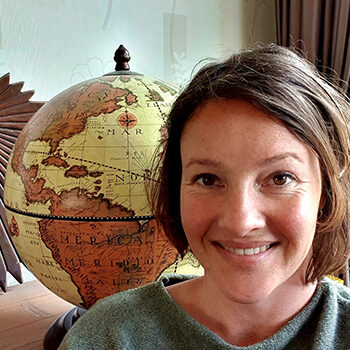 Kristel Kooijman
Trainer Dutch
My name is Kristel and I teach Dutch to newcomers. The interesting thing about teaching is that students don't just learn a new language and culture, but they also teach me about my own country and its ways! For me, learning a new language is a combination of having fun and being practical, so you will enjoy practicing in real life.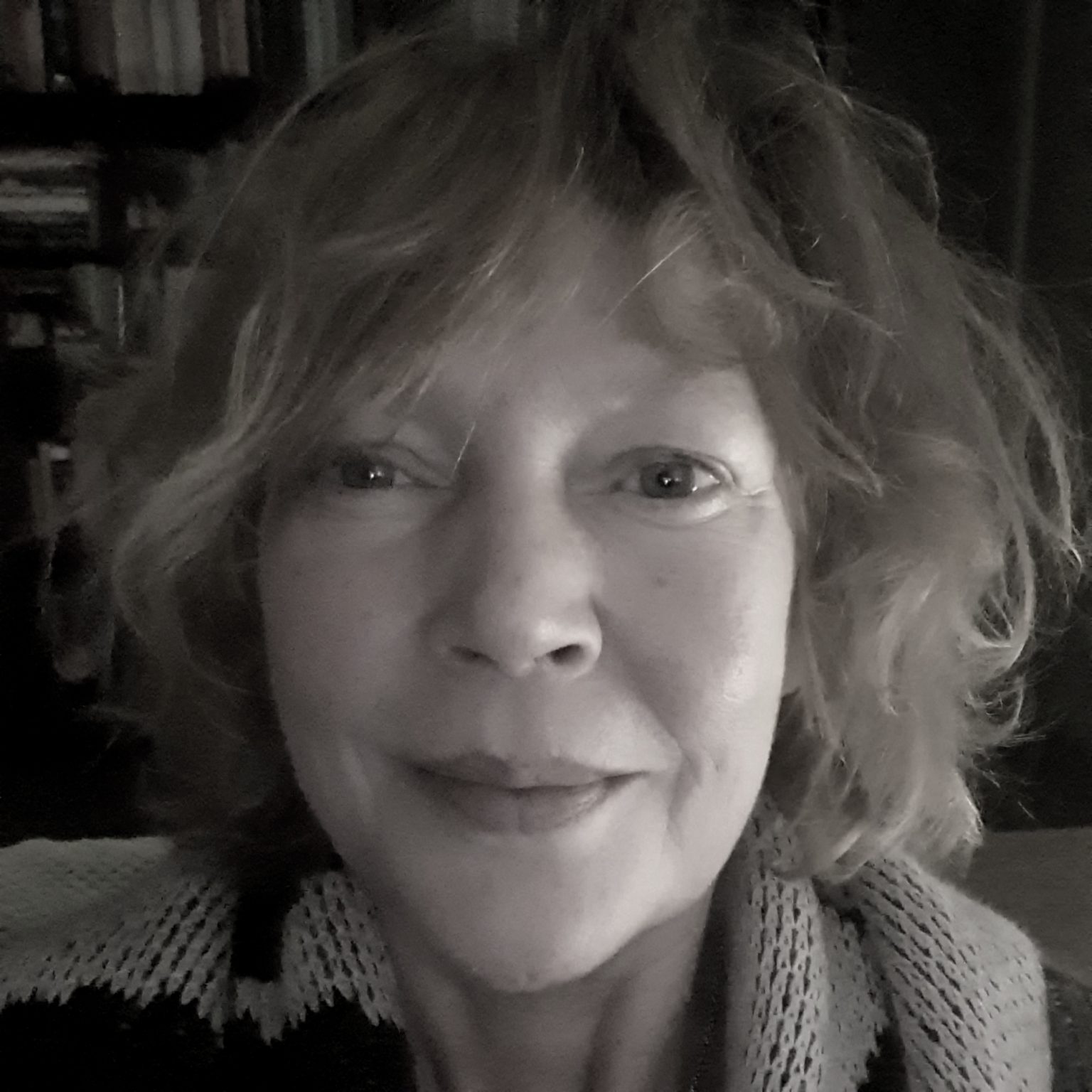 Annemiek Geverink
Trainer Dutch
My name is Annemiek. I studied 'Neerlandistiek', 'Massacommunicatie' and Organizational change and development'. Nowadays I teach people from all over the world our rich and beautiful Dutch language. I teach, 'preach', train and play, using interactive family games. After only ten lessons you will understand at least the 75% Dutch I speak during the class and you will be able to have small meaningful conversations in Dutch.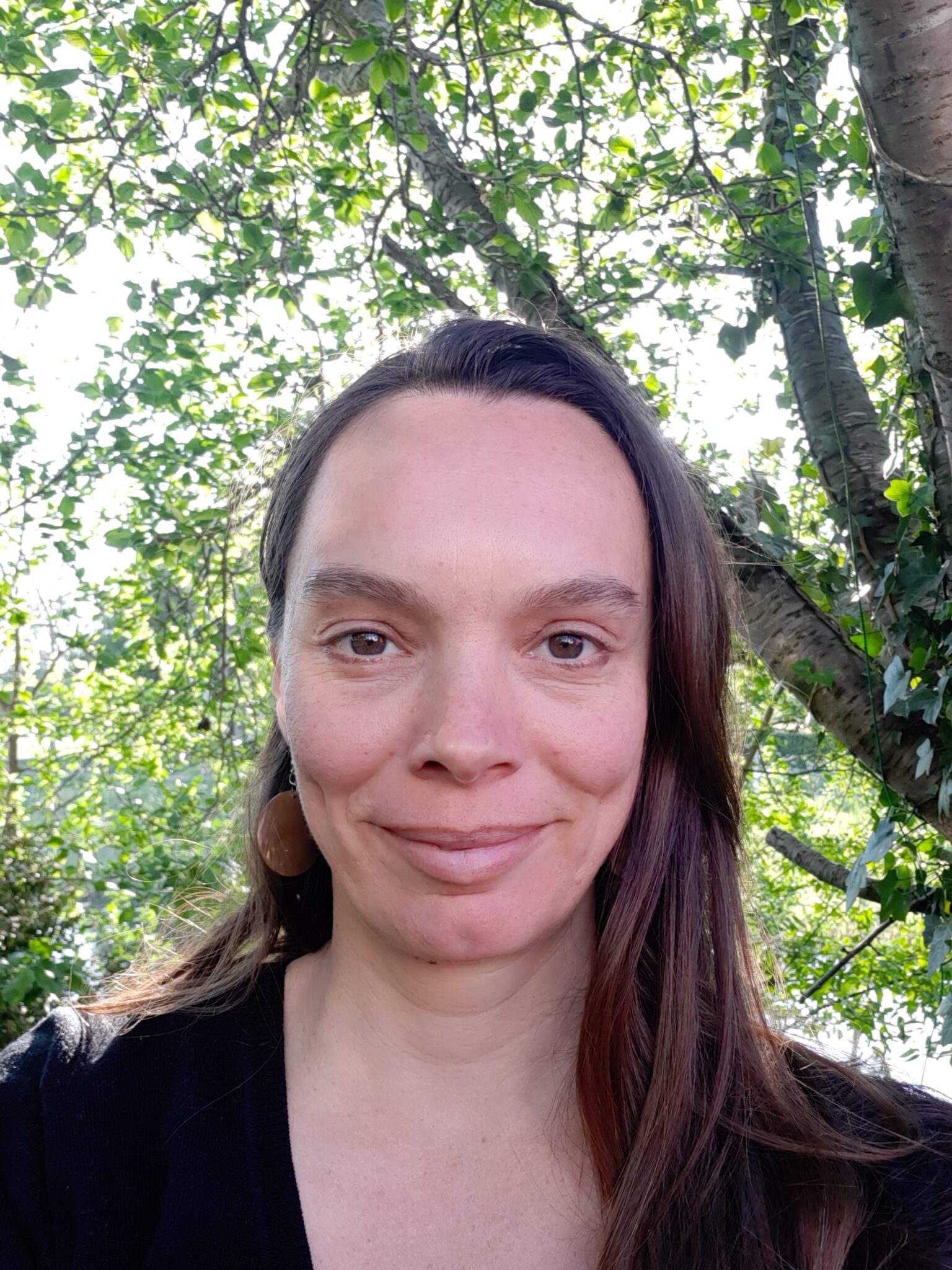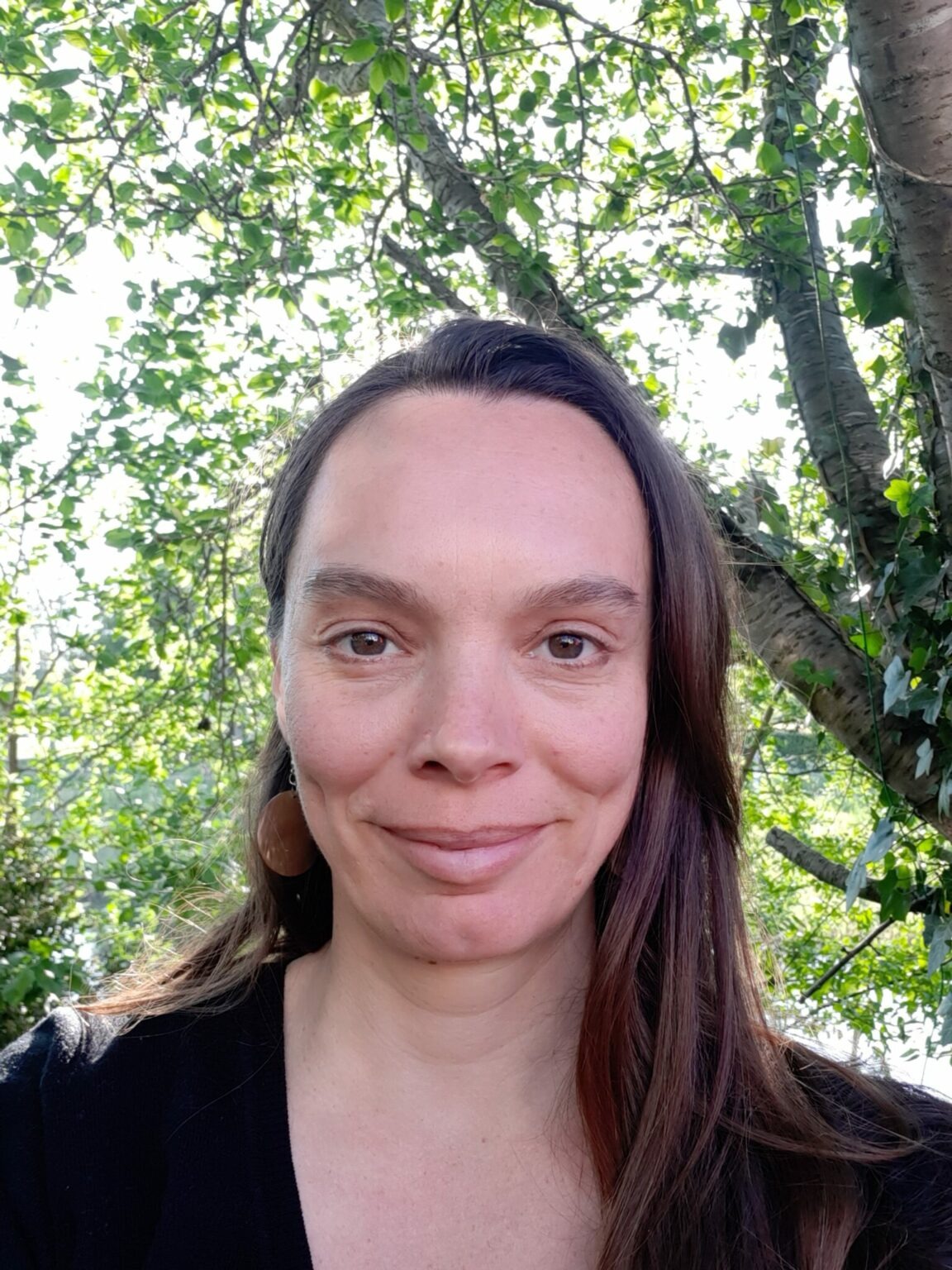 Clara van Arendonk
Trainer Dutch
My name is Clara and I've been a language teacher for more than 10 years. I've lived and worked in many different countries, like Belgium, France, Argentina and Costa Rica. I love to learn and teach languages. My lessons are interactive, student-centered and fun. I aim to give my students confidence, pleasure and valuable language skills as a foundation for their learning process .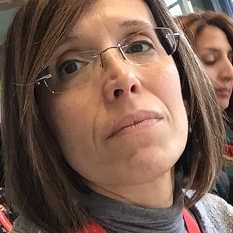 Nicoletta Gueli
Trainer English, Spanish, Italian
My name is Nicoletta, I 'm Italian and a language teacher in English and Spanish. I have the CELTA certificate. In Italy I taught business and scientific English at University for 17 years. Besides, I worked with very young learners as well as middle and secondary school students. I have experience in training students for the main Cambridge ESOL certificates (PET, FCE, CAE),IELTS and TOEFL and DELE to Spanish learners. I'm a great fan of the communicative language teaching methodology.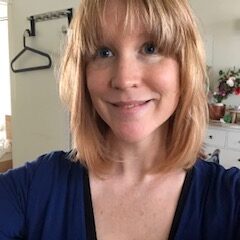 Alice Pickering
Trainer English
My name is Alice Pickering. I am a qualified ESL teacher, with over ten years of experience. I work as a Dutch tutor for flowently and also offer private English classes. We will be looking at colloquialisms and generally improving your ability to communicate like a native speaker, in a short amount of time. I will also help you with creative writing, focussing on grammar and vocabulary as well as the use of idioms. Together we will work in a more intense yet creative way.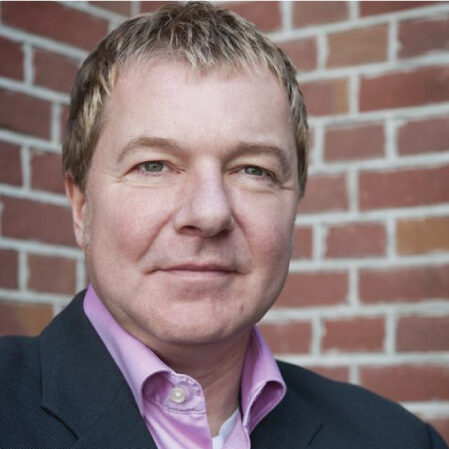 Angus Mackenzie
Trainer English
Angus Mackenzie is CELTA trained and an experienced Business English and Career Coach who calls on both his background in law, executive search and recruitment as well as his history of successful business establishment, to help clients develop business language skills that result in powerful, precise and effective communication. Working with Angus gives you the undivided attention, personalised learning and complete focus that helps you make the most rapid progress and develop total confidence in your abilities. "Better Business English, whatever your business".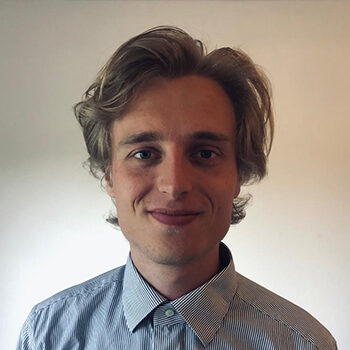 Helge Moes
Translator Dutch – English
My name is Helge Moes, currently a Media & Information student at the University of Amsterdam. Before that, I grew up in London, which allowed me to learn English from an early age. I properly learned Dutch as a kid when I moved back to the Netherlands. I am completely fluent in both languages. I attained my Cambridge Proficiency Certificate in Cape Town, SA. A huge passion of mine is Taekwondo. Moreover, the amount of discipline I gained from the 16 years of training and finally obtaining my second degree black belt allows me to incorporate these elements in my work as a tutor and as a translator for Flowently.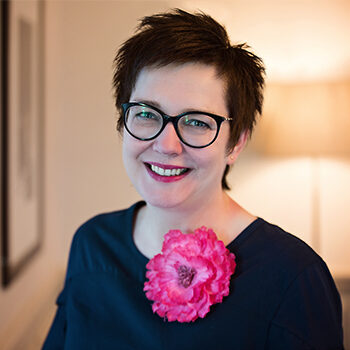 Marianne Mol
Cross Cultural Trainer
My name is Marianne Mol and I am a Cultural Awareness Trainer and Coach with a wealth of leadership and talent development experience in global organisations in a range of industries, from Finance to Oil & Gas. What lies at the heart of the Dutch culture? How do they (we 😉 ) think? What do we value? What ticks us off? By analysing your real-life situations I help you overcome your challenges and be more relaxed and effective, both in your personal life as well as at work. I believe in a thorough approach that should be joyful.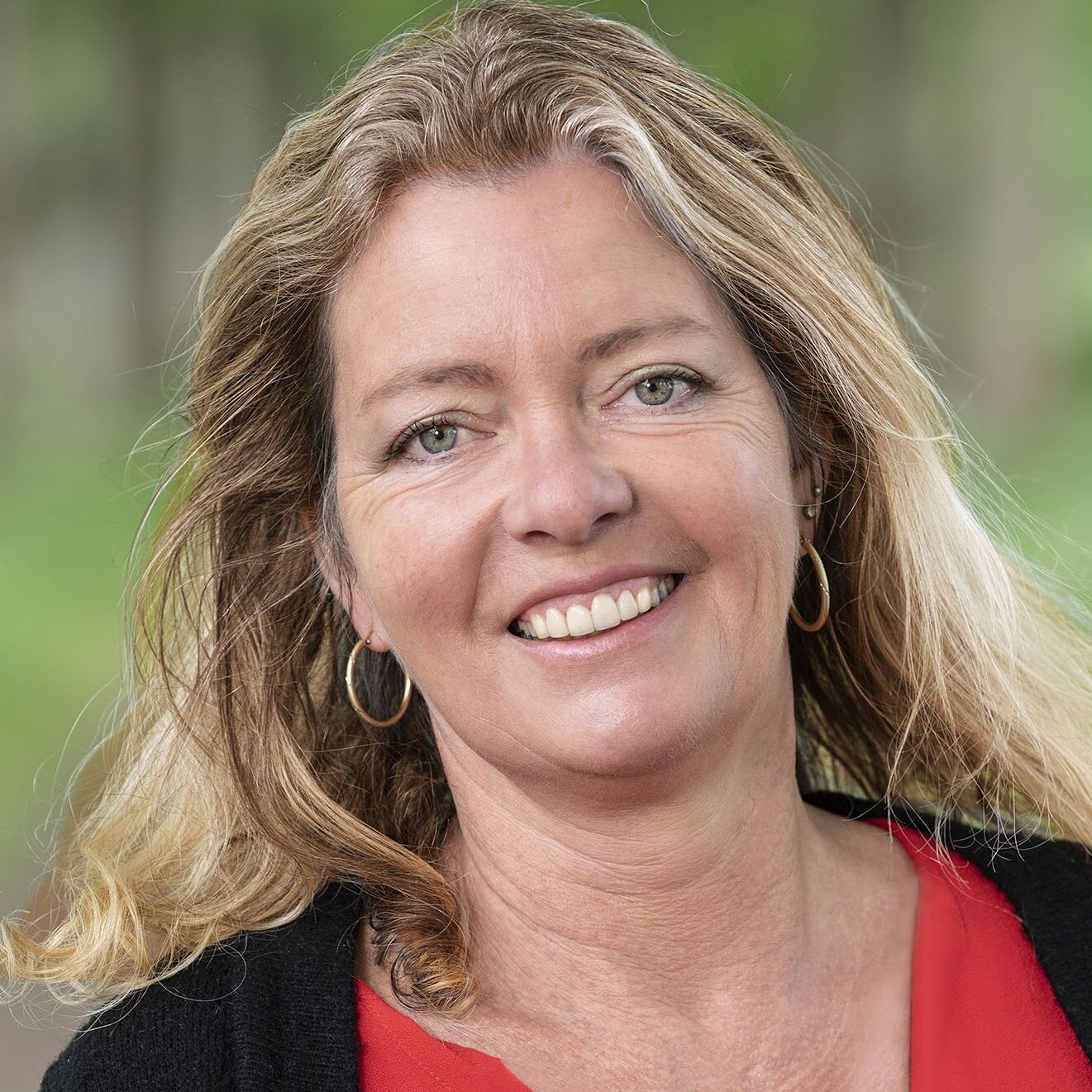 Marjan Godthelp
Trainer Dutch & English
Learning a language should be fun. It's never easy to adjust to a new country, culture and language, but I am here to make the transition as smooth as possible. Throughout the years I have taught groups and individuals, in person and online. To see someone grow has always been my greatest reward and finding a way to teach Dutch that suits you best my greatest challenge. I'm looking forward to get in touch and to see what I can do for you.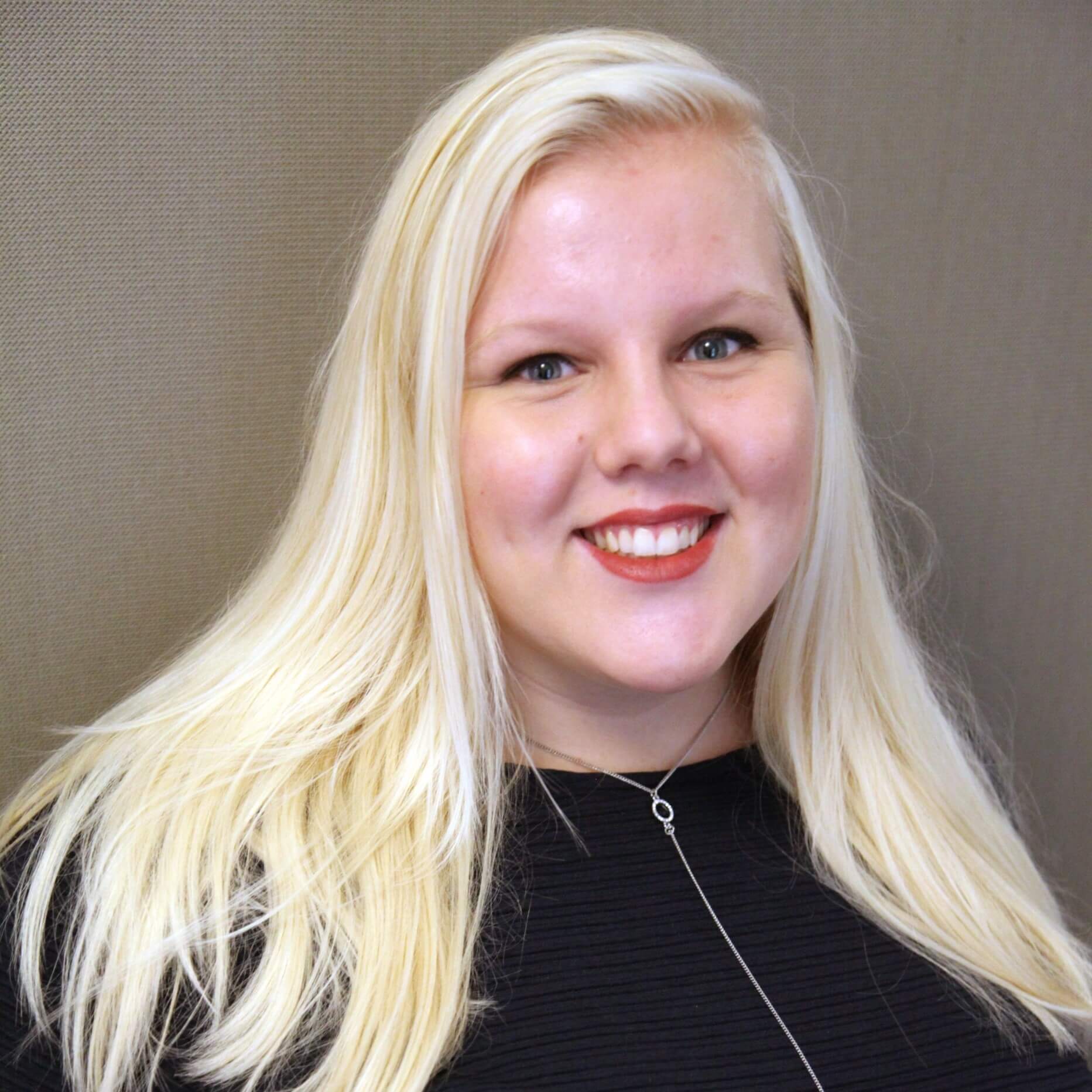 Isabel Vis
Trainer Dutch
My name is Isabel Vis and I give private sessions and in-company training for Flowently. I studied French and Spanish linguistics in University and am very passionate when it comes to learning and teaching languages. I know how challenging learning a new language can be and that's why I love to help other people to get to  know the beautiful Dutch language and culture.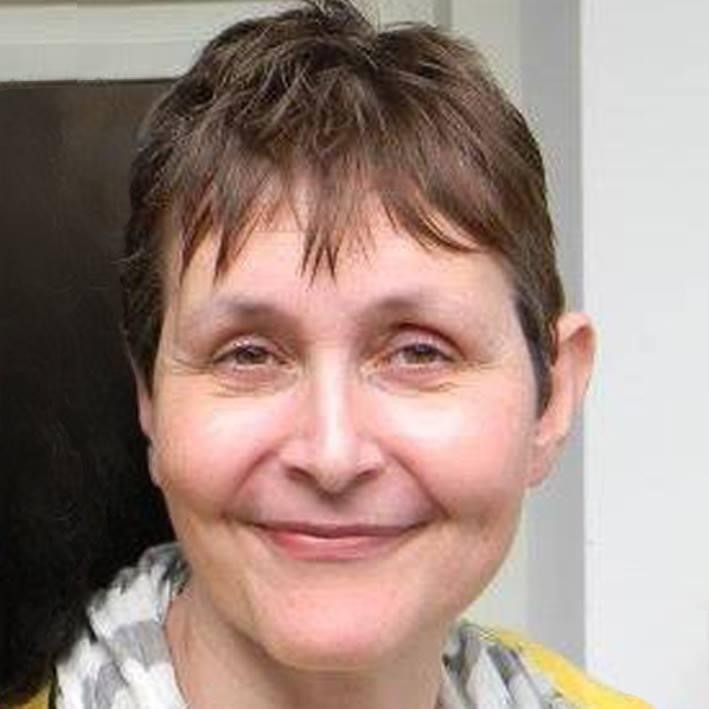 Cecile Wijne
Trainer Dutch & English
I know what it means to emigrate and immigrate, to leave a life behind and start from scratch, as a person, a professional, and as parent. I offer extensive educational experience in teaching Dutch as a new language. Furthermore, I can help you or your employees navigate the subtle -and not so subtle- cultural aspects of Dutch society. Vice versa, I help prepare individuals, workers or families for a move to the USA. Sessions are taylor-made to your learning style and pace, flexible, and highly interactive.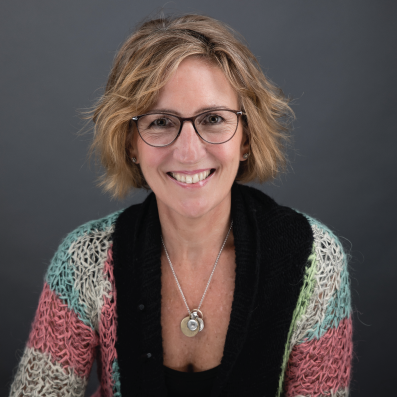 Jane Pocock
Trainer English
My name is Jane Pocock and I'm an English revisor and translator. I also have over 10 years' experience as an English teacher, helping both groups and individuals master the finer points and nuances of English. Together we will identify those aspects of English grammar which are causing you difficulty and work on them so that they don't get in the way of clear and concise communication. Working with me, you will learn to express yourself fluently and confidently in social and business settings.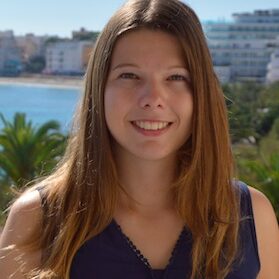 Ashley Stulp
Trainer French
Hi, my name is Ashley and I work as an in-company and personal teacher for Flowently. I am educated as a French teacher and I've almost finished a master's degree in European Linguistics. Therefore, I'm interested in several aspects of a language, the communicative aspect but also the more theoretical part of it. Culture is an important aspect. For me, language and culture belong together. In my courses, I'll try to bring these aspects together and I'll do this by using authentic and playful activities wherever that's possible. I'm looking forward to help people who are in the same situation as I was before, new to a language!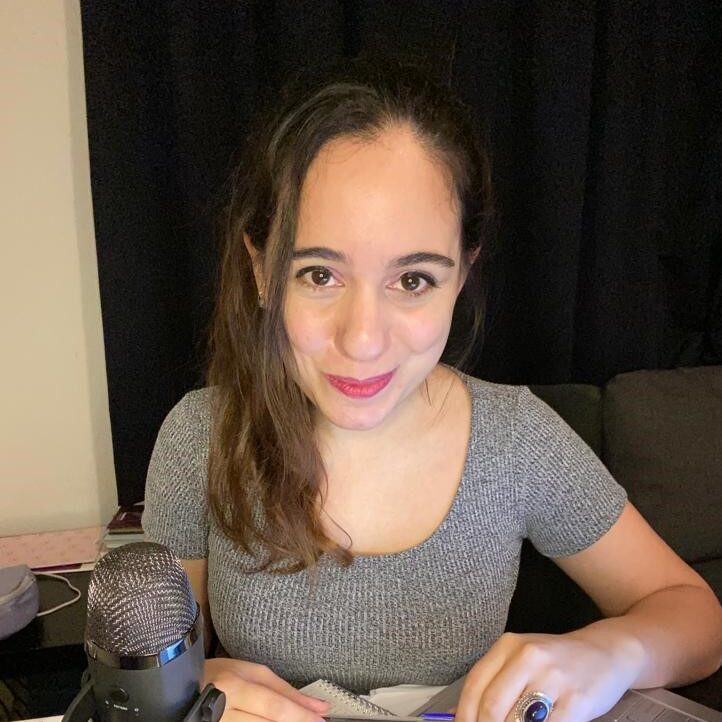 Cecilia Baldo
Trainer Spanish & English
I'm Cecilia, from Argentina. I truly believe that a language is the entrance door to a culture, therefore in 2018 I decided to move to the Netherlands and learn Dutch, while sharing my language knowledge with my students and understanding first hand what a language shock is. I have over 8 years of experience in teaching Spanish and English. I have a degree in Sworn Translation and I'm currently doing a Master's in Teaching Spanish as a Second Language. I understand languages as systems of communication, and that is reflected in the way I plan and organize my classes.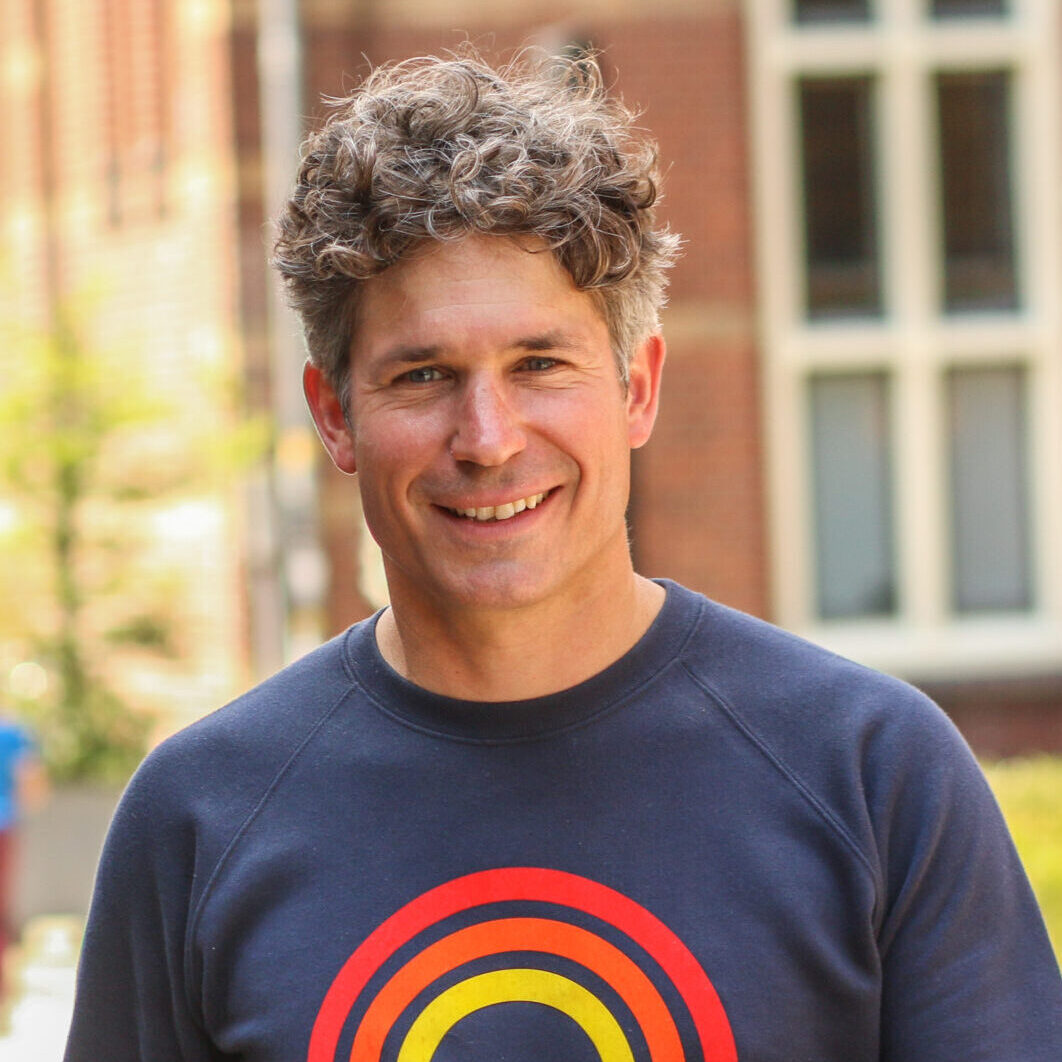 Mathieu Couvreur
Trainer French
Bonjour! After studying in Paris, I came to the Netherlands twenty years ago and had a career as a marketer in several Dutch retail companies. My Dutch is fluent and I therefore know how it is to learn a foreign language. I now work as a French language trainer, keen on teaching how you can enhance your impact in French, especially in a business context. Students describe me as an enthusiastic coach, that provides "more" than (business) French lessons. I am fascinated by the African continent, I often travel there and follow its geopolitics closely. À très bientôt!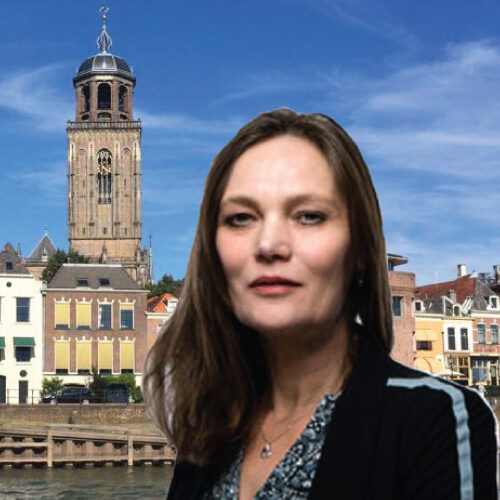 Hilde van den Akker
Trainer French & Spanish
Hello, my name is Hilde and I am an enthusiastic language trainer for Flowently. Learning a language is the key to understanding how a business operates within the local legislation and gives you confidence in social life. My teaching style for Flowently is interactive, which means you can indicate what is required for your work and company and we will develop your learning program together. A special service Flowently offers; I could come over to France or Spain for a while, to help you with everyday language needs on the spot, followed by online lessons. Concerning the language levels, we use the international standards CEFR. I look forward to meeting you!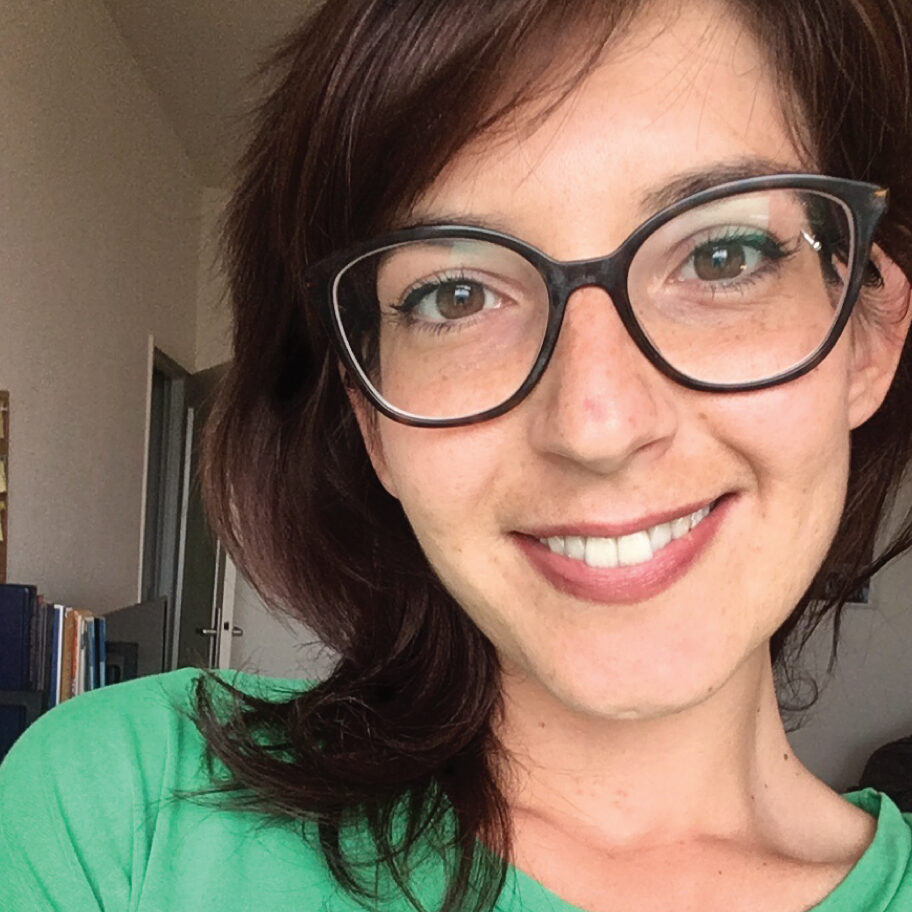 Laura Inglese
Trainer Italian
Hello everyone, I´m Laura, native Italian teacher based in Berlin. My classical background and the linguistic knowledge I acquired during my studies made me passionate about the italian language, which is the reason why I quickly started spreading it by teaching it. During my classes we'll deal with daily conversation topics – such as talking about our free time, ordering something at the bar or booking a room – that we'll perform and simulate acting like real.  I can also provide material on our funny dialectal forms, different from region to region. I´d be glad to support you in this learning challenge. Hope to hear back from you soon!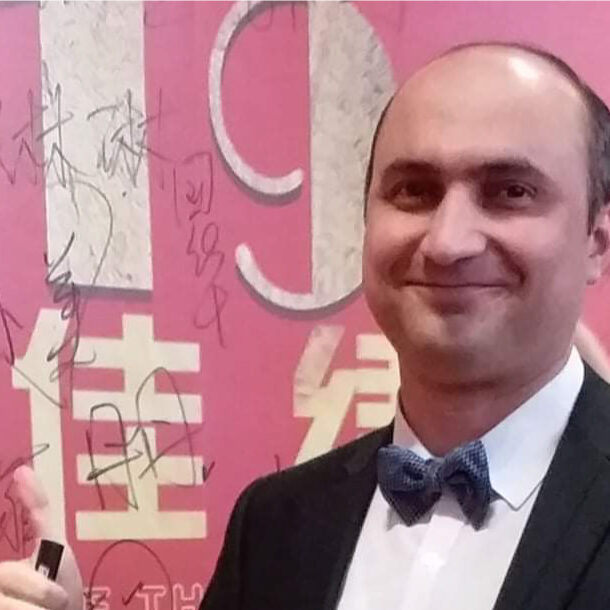 Nusrat Shikhbabayev
Trainer English & Mandarin
My name is Nusrat Shikhbabayev. I am a qualified ESL teacher with over ten years of experience. I work as an English and Mandarin tutor for Flowently and I offer private English and Mandarin (spoken Mandarin) classes. I have experience in training students for the main Cambridge ESOL certificates (KET, PET, FCE), IELTS and TOEFL, especially to Arab, Chinese, Turkish and Russian students. I am Ph.D. In English language and literature. I got my TESOL for English teaching from Arizona State University and Mandarin teaching certificates from Beijing and Shenyang universities. Looking forward to getting to know you better!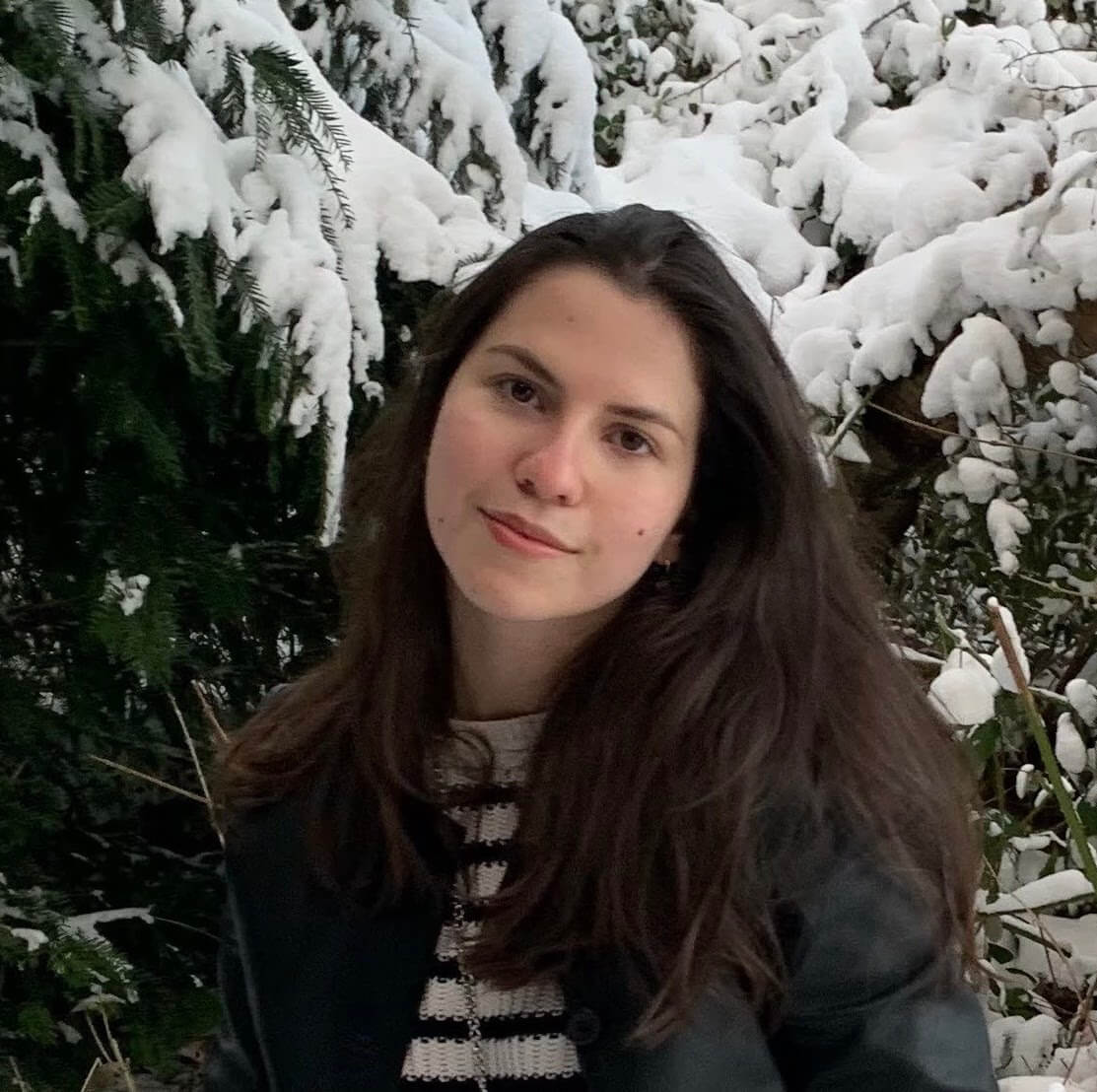 Valerie Lee
Trainer Spanish
My name is Valeria Lee and I work as a personal teacher for Flowently. I was born in Colombia but moved across Latin America while always following an American education, fostering a strong bilingual capacity and appreciation for languages and culture. I teach Spanish with a personalised learning approach, understanding what works for each student and tailoring the teaching method to individual needs.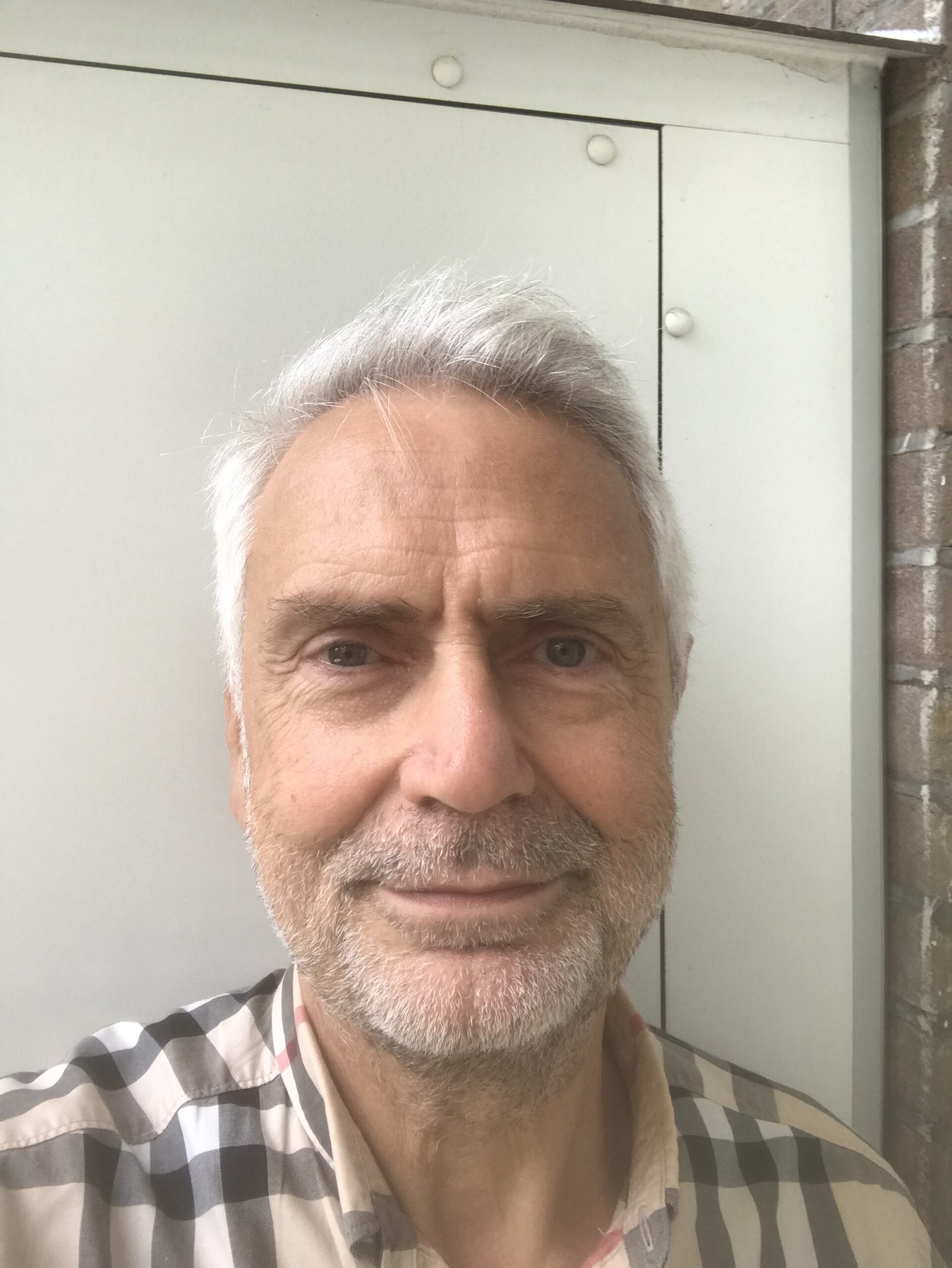 Rob Bandringa
Trainer Dutch
Hello, my name is Rob Bandringa. I have been working for many years as a copywriter for large companies. So the Dutch language is 'just my thing' so to speak and I am familiar with the daily ins and outs of organizations. That combination comes in very handy in my work as a tutor for in-company training and private lessons for Flowently. I love teaching Dutch. It is a real pleasure and satisfying to see and hear people making progress in learning Dutch. Looking forward to meeting you soon! (so I can teach you how to pronounce my last name, the exception to the rule!)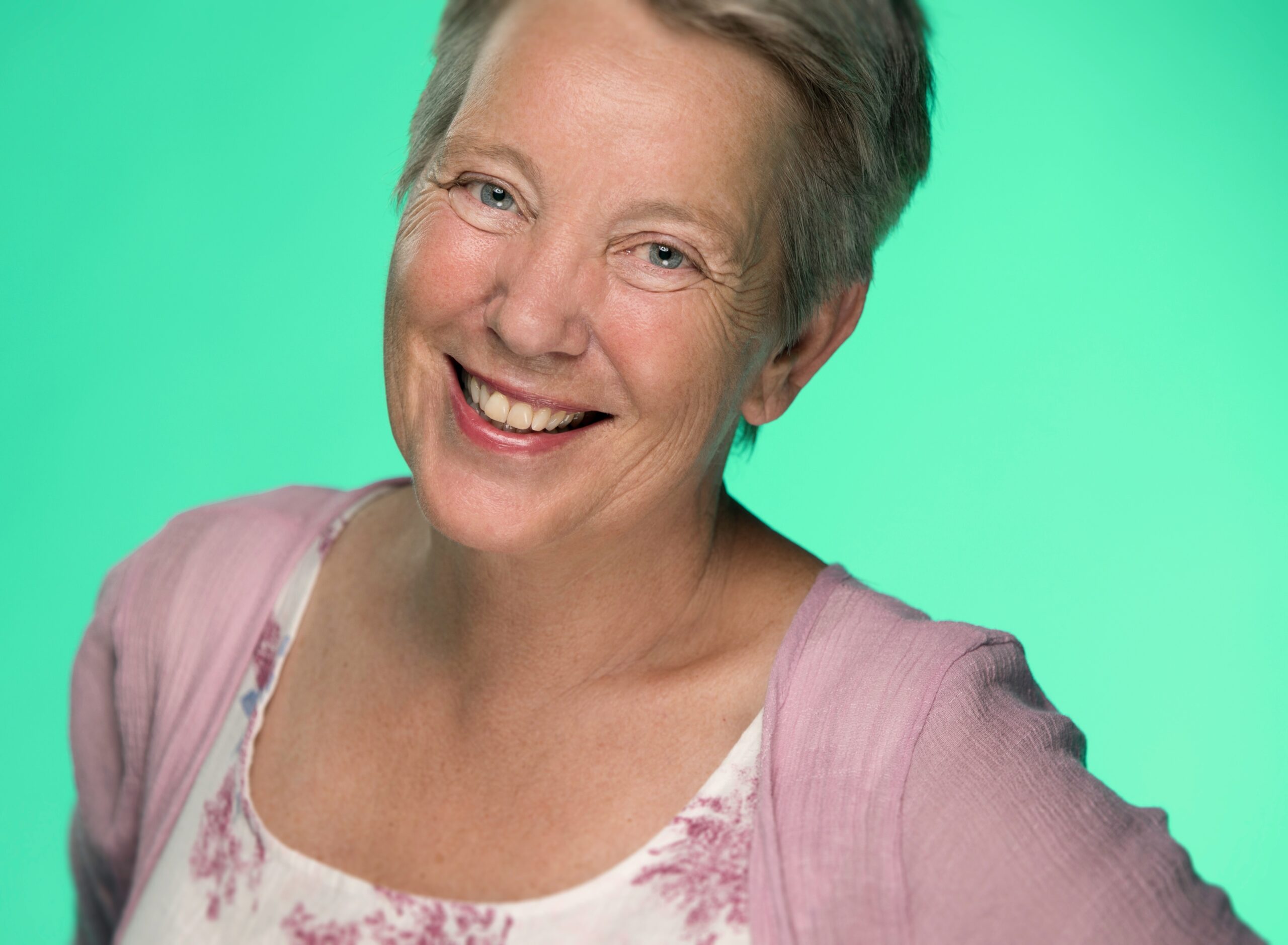 Susanna Aafjes
Trainer English & Cross Cultural Trainer
Hi my name is Susanna Aafjes. I was born in the Netherlands and emigrated to New Zealand 35 years ago. The last 10 years I have lived and worked in Cambodia and China. Since the pandemic I've been living in Rotterdam.
Education is my passion. I have been teaching since I was 20 years old. I studied music and education at the Rotterdam Conservatorium, had a music school and later a coaching business. Learning is easier when you are enjoying it. It's my goal to inspire you to learn.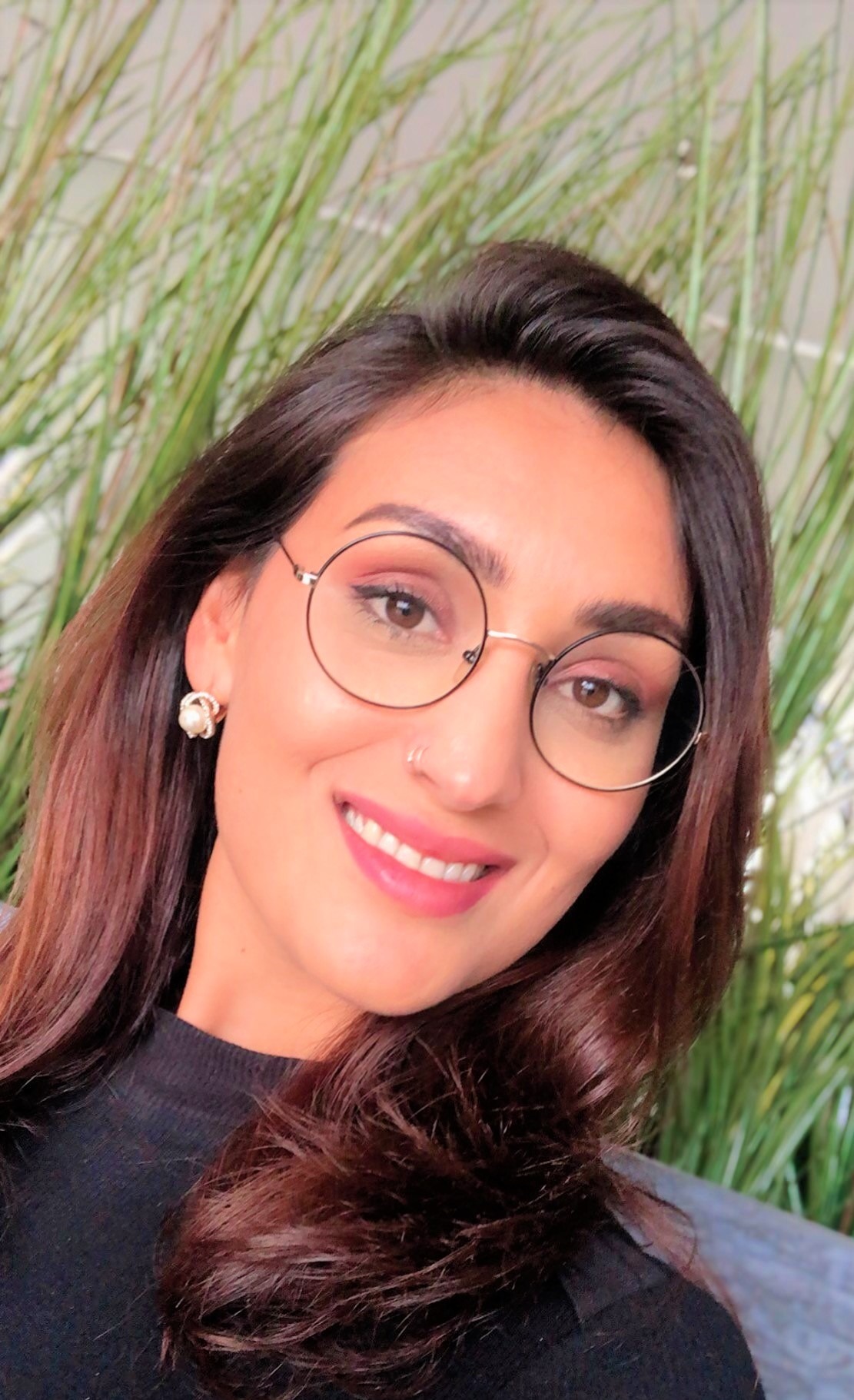 Shabana Hamdard
Afghan experience expert, Dari & Farsi
Nice to meet you! My name is Shabana Hamdard. As an Afghan immigrant living for 25 years in the Netherlands, I had the opportunity to develop myself. Now it's my personal mission to guide you as an experience expert. This means that I have gained expertise by living the immigration and integration process in the Netherlands myself.
There is a deficiency on experts that can build a bridge between these processes and immigrants. I am fully committed to build that bridge between you and your personal development. Flowently is a company that will get the best out of you.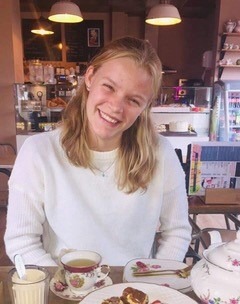 Femke Hettinga
Trainer Dutch
My name is Femke and I'm a Dutch tutor giving both in-company trainings and private lessons for Flowently. I have had the privilege to live in many different countries all over the world.  I have been around people with all kinds of nationalities and backgrounds. That is where I developed a passion for different cultures and languages. I hope to guide internationals in their journey of learning a new language, Dutch, in a comfortable and open atmosphere.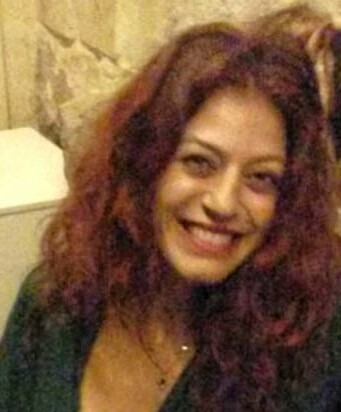 Nur Gunduz
Trainer English
My name is Nur and I've been working as an ESL & NT2 teacher since 2015, immediately after I got my CELTA qualification from Cambridge university. Rather than using one book or method, I love to think about what will resonate with my students and create original lesson plans which I then implement in the (online) classroom. My main aim in the lessons is to guide my students to an independent stage where they can communicate effectively and comfortably with the language they require. Whether it's general English/Dutch, exam preparation, or for specific (business) purposes, the content of my lessons are always tailor-made to meet the needs and goals of my students continuously while considering their learning abilities.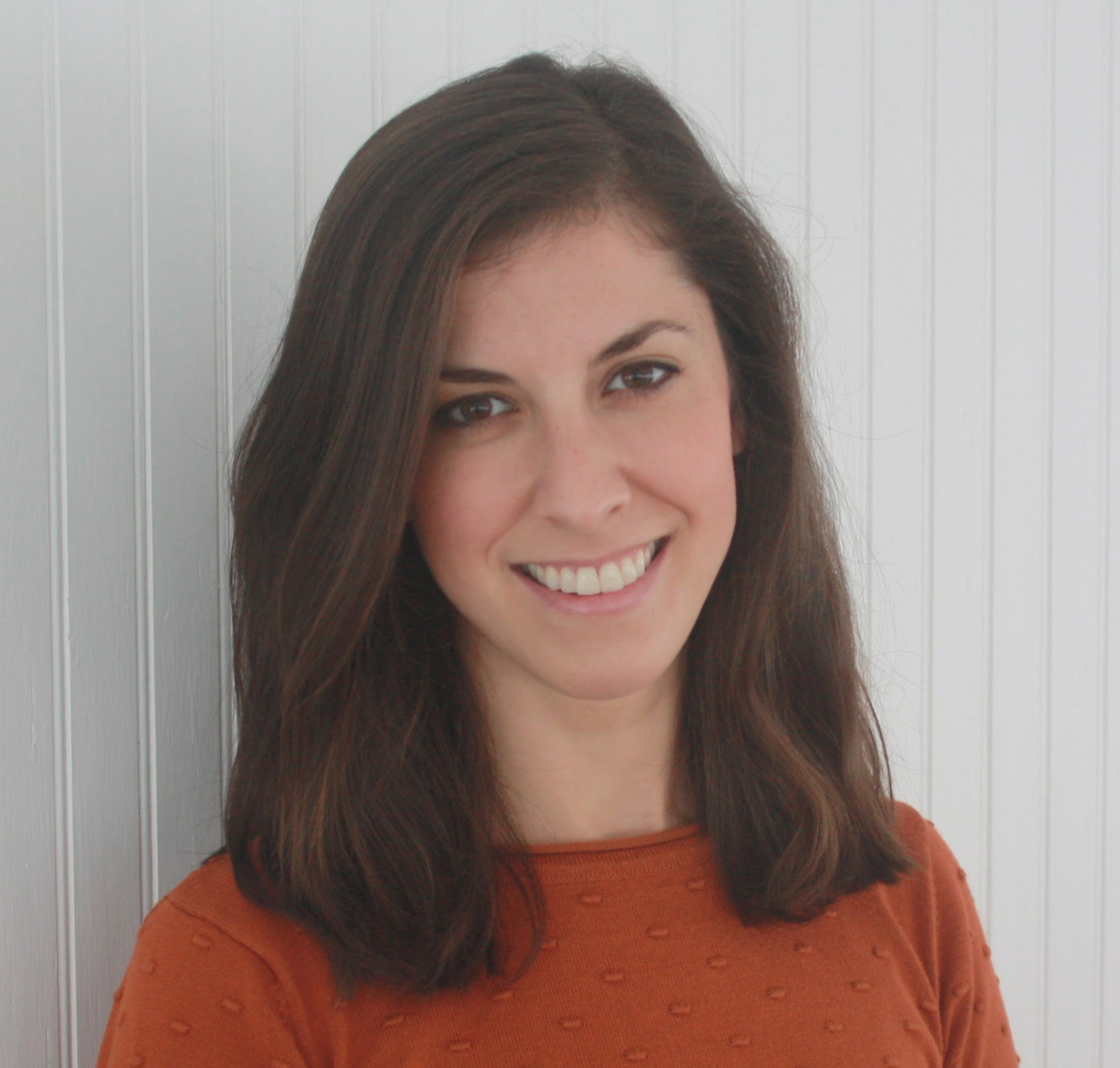 Danielle Gosselin
Trainer English
Hello! My name is Danielle, and I look forward to being your English tutor! After growing up in the United States, I became a theatre and music educator, teaching at a university, in K-12 schools, and in children's theatres. A few years ago, I decided to change my life and volunteer around the world with humanitarian and animal welfare projects in Bolivia, Thailand, South Africa, and Uganda. Most recently, I completed my TEFL certification to teach English, merging my passions for teaching and intercultural collaboration. In my free time I love to read and write poetry, hang out with cats, and experience nature. I look forward to helping you meet your English language learning goals and become a confident speaker. Together, we can work on your English language skills through a variety of topics. I can't wait to meet you and hear your story!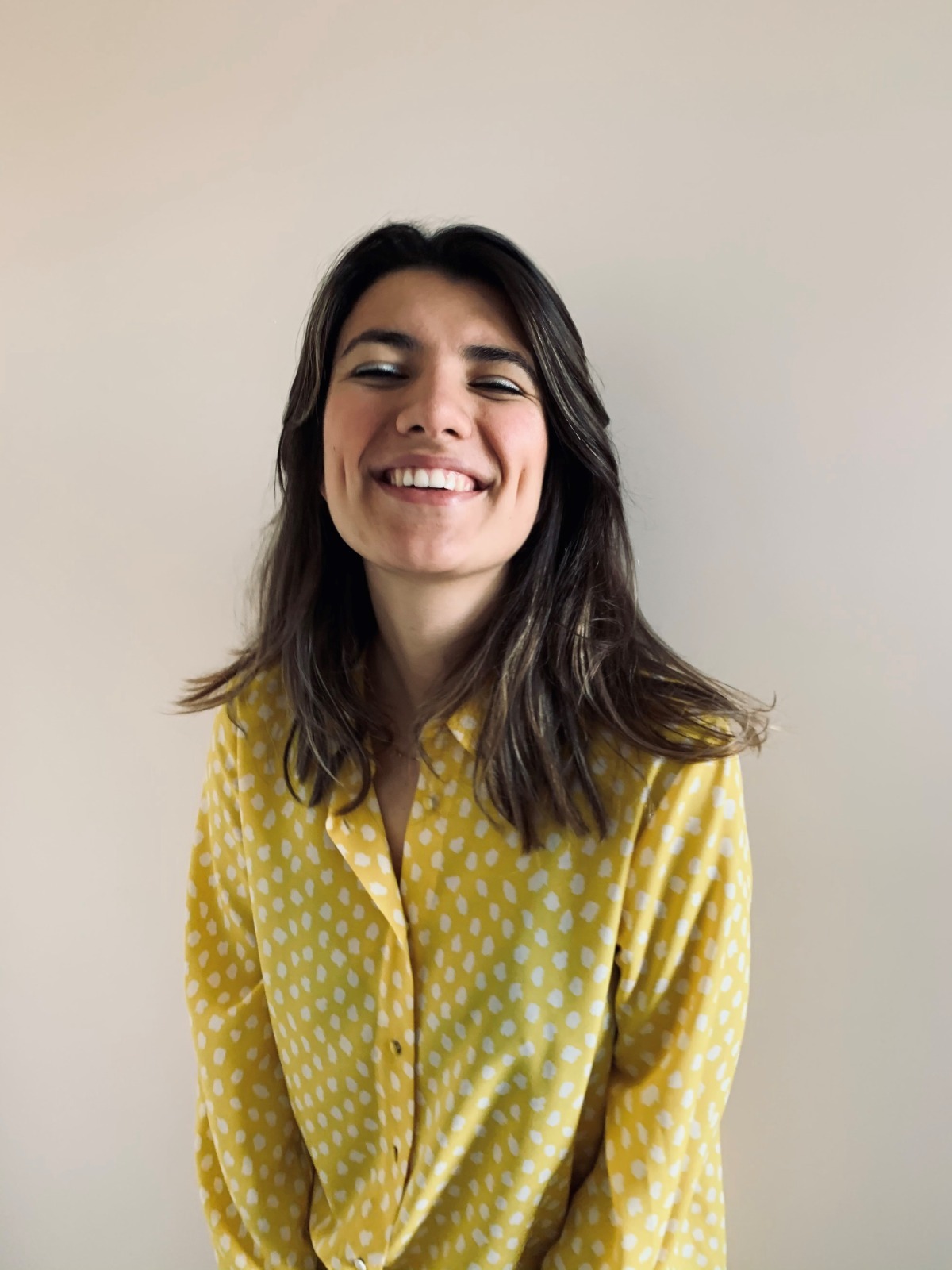 Jelena Los
Trainer Dutch
Hi there, nice to meet you! My name is Jelena, I tutor Dutch at Flowently since 2020. What I like about teaching is the myriad of ways to master a language. Both in private lessons and in in-company training, I try to discover the Dutch language in a creative way together with the students. I live in Amsterdam and besides teaching, I study climate science at the UvA.
I myself have experience in learning a second language too. by practicing a lot and taking regular classes, I learned to speak Serbian. Learning a second language is not always easy, but with enough motivation and good classes, anyone can do it. I would like to help you learn the Dutch language in a way that suits you best.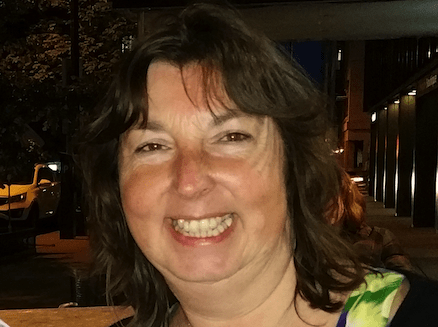 Petra Wolthuis
Trainer Dutch
It's nice to meet you. My name is Petra Wolthuis and I work as an in-company trainer. Background: 15 years of experience as a teacher Journalism and writing at the University of Amsterdam, 5 years as a teacher/personal tutor Dutch writing, 2 years as a teacher Dutch at high schools, 30 years as a journalist/writer.
The feedback of students is that I'm an inspiring, friendly, enthusiastic, accurate and thorough teacher who is able to create a positive atmosphere.
Hope to see you soon.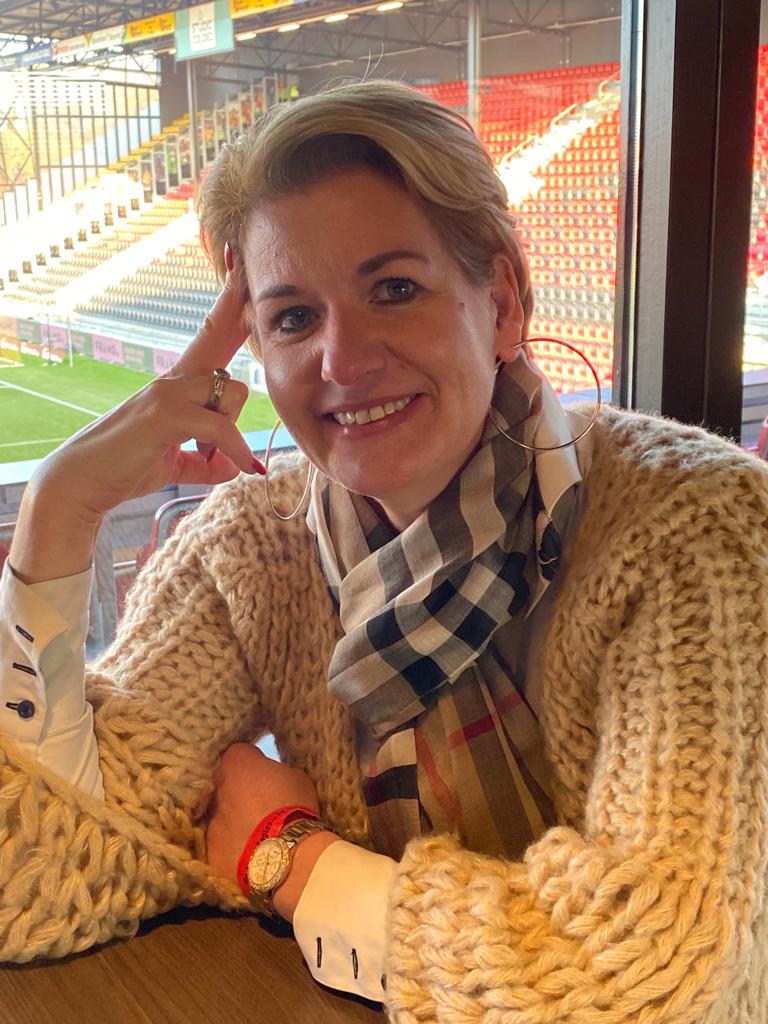 Jet de Vries
Trainer English
I am Jet de Vries and I develop and provide language training and workshops for Flowently. In addition to Dutch and English, I also provide communication training to ensure that teams work together again, both at work and in their social environment. My training courses can be followed individually or as teams. By using the hands-on-learning method, you will learn in the right format with an online simulation that matches your business context. This creates a training that is more relevant and effective because it directly responds to your learning needs and individual learning objectives.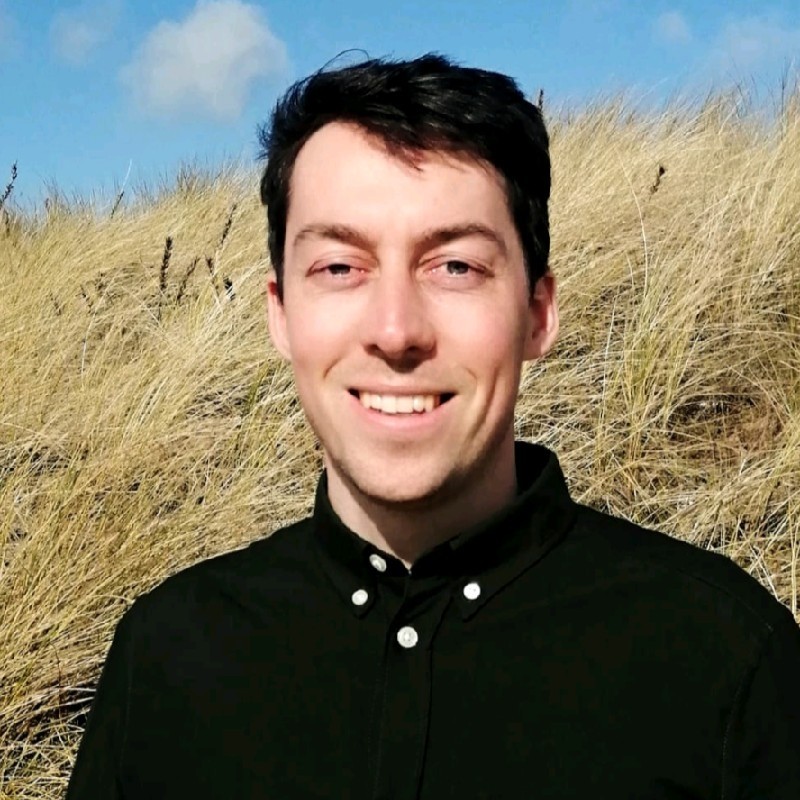 Thomas Kortsmit
Trainer English
My name is Thomas Kortsmit and I give in-company and private lessons for Flowently. I am an enthusiastic language teacher and I tailor my lessons to the needs of the student or company. I have a broad background in business and have studied in Colombia and South Korea in order to develop my language skills and cultural awareness.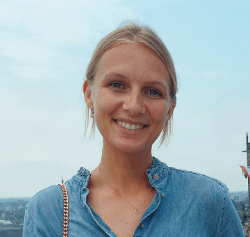 Irene
Trainer Dutch
Hoi! I'm Irene and I have a passion for languages and helping people to learn the Dutch language! At Flowently I am a tutor for both in-company trainings as well as private lessons. I can totally relate to the difficulties you might face now and then with the Dutch language, since I am currently learning French myself, and have learned Turkish as well.  I would like to help you with (improving) your Dutch in an effective, social, and fun way, and at the same time let you experience a bit more of the Dutch way of living!  About me: I have done a bachelor and master in Groningen, but currently I am living in Amsterdam. I love to travel, meet new people, and learn new languages.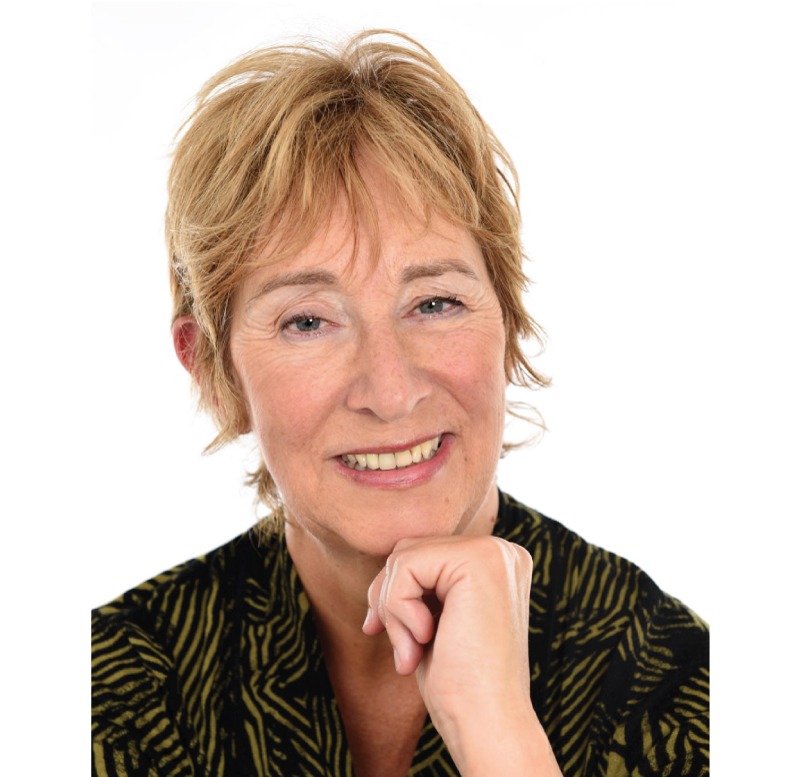 Anja Vreeburg
Founder Flowently
Hello, my name is Anja and I am the founder of Flowently. I am very proud of our great team of Tutors, In-Company Trainers and Associate Partners, creating this exceptional platform together. Flowently is not only about learning Dutch or another language, but also about feeling home, getting around and finding your way in a new language and country easily. We are thrilled to help you improve your language skills!