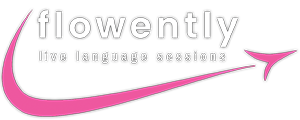 LEARN PAPIAMENTU ON THE GO!
Learn what is useful to you
Are you moving to the Caribbean to live or work there? The islands Aruba, Curaçao and Bonaire have an intercultural history that is reflected in their language Papiamentu. You might think everyone in the Caribbean can speak Dutch, Spanish or English, but locals consider these as foreign languages. With Flowently you can learn Papiamentu, you need for your work and social life, tailored to your needs. Get to know some useful phrases and learn about culture and customs on the islands.
Flowently offers live language and Skype sessions Papiamentu in cooperation with Akademia Papiamentu en Fundashon SPLIKA. Contact us for information.
Link language to your lifestyle!
BUY PAPIAMENTU SESSIONS OF YOUR CHOICE
Are you a beginner or do you want to improve your Papiamentu conversational and grammar
skills? This 12-hour package will boost your skills through Skype or live language sessions.
Do whatever suits you, whenever suits you! The package is valid for one year.
REGULAR PAPIAMENTU SESSIONS
Totally new to Papiamentu? Build your confidence for basic everyday conversations with our 30-
hour package including Skype or real-life sessions. Learn about your interests with a
personal tutor of your choice. The package is valid for one year.
PAPIAMENTU SESSIONS INTENSIVE
Struggling to get your Papiamentu to a professional level for study or work? Do you want to be able to speak and understand Papiamentu in all situations? With our 60-hour package you will get all the hands-on experience you need through Skype or live language sessions. Social and academic levels available. The package is valid for one year.
DOUBLE PAPIAMENTU , DOUBLE FUN & DISCOUNT
DISCOUNT PACKAGES FOR 2, BRING A FRIEND!
€ 24,50 per person per hour

REGULAR PAPIAMENTU SESSIONS
PAPIAMENTU SESSIONS INTENSIVE