Learn what you want, where & when you want.
Discount packages are available for all languages, for 1 & 2 people, valid for 1 year.
DISCUSS THE TOPIC OF YOUR CHOICE
Learn new language discussing the topic of your choice with a tutor who has the same interests, in your neighborhood or via Skype.
MEET UP IN PERSON OR VIA SKYPE
Book a session of your choice & improve your speaking skills in a cafe, market, museum, park or exploring the city, with your personal tutor.
Download your free E-book 'Dutch on the go!'
Flowently's unique, live language teaching is smart and makes learning Dutch much easier.
Develop natural conversation skills in a fun, realistic context, meeting locals and learning with the guidance of a personal tutor.
Live language sessions teach you "the magic phrases" to have you conversing like a native in no time.
Flowently sessions are available for all language levels, for expats, immigrants, tourists & adventurers in over 40 cities.
You can bring your own learning material or check out our recommended study books.
CHOOSE A DISCOUNT PACKAGE
Want to try out our Dutch on the go sessions? Buy this 6-hour package to try out our unique, live language teaching. Learn the basics where and when you want. The package is valid for one year.
Ready for a fresh start, ready to go with the Dutch flow? Buy this 12-hour package to boost your skills through Skype or real-life sessions. Have it the way you like! The package is valid for one year.
€ 28.50 per person per hour

New to Dutch? Get confident in basic everyday conversations using our 30-hour package including Skype or real-life sessions of your interests with your personal tutor of choice. The package is valid for one year.
€ 26.50 per person per hour

DOUBLE DUTCH , DOUBLE FUN & DISCOUNT
DISCOUNT PACKAGES FOR 2 – BRING A FRIEND!
€ 18.25 per person per hour

€ 17.75 per person per hour

€ 16.25 per person per hour

Link language to your lifestyle!
Learn Dutch whenever, wherever!
Flowently's teaching approach is based on customised teaching. Your pace, language background, language level and motivation will determine the Dutch package that best suits your learning capabilities. You will learn or fresh up topics such as the basics of Dutch grammar (personal pronouns, verbs) and conversation (word order). Additionally, pronunciation will be an important part of your training to make sure the taxi driver drops you off at the correct address. Flowently sessions are available in over 30 cities for all language levels, from absolute beginner, beginner+, to intermediate and advanced.
PRIVATE DUTCH LESSONS
Flowently provides tutoring sessions based on your situation and type of interest. Whether your company or child applies for
Dutch lessons, our tutors and  teachers will guarantee a smooth, fun and interesting learning process. Find your Dutch tutor now!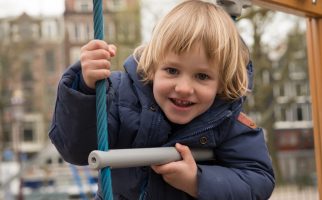 Have you moved to the Netherlands with your kid(s) recently? Being able to control a new language can instantly improve your child's confidence and increase their comfort levels. Flowently provides packages which are exclusively developed to provide your kid the best learning experience!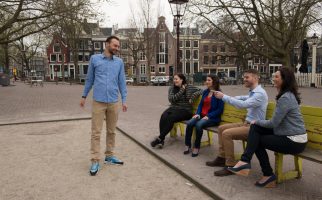 DUTCH FOR COMPANIES OR GROUPS
Does (a part of) your company work on Dutch projects or provide services to Dutch clients? You and your colleagues might need to get familiar with Dutch culture, phrases or even the language. Flowently provides custom packages that suit your company's or group's situation best.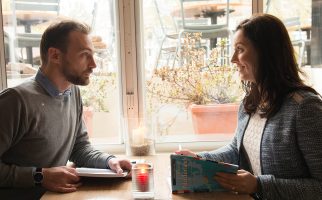 Browse through our Dutch tutors and find yourself the perfect teacher! Do you prefer a tutor who increases your Dutch skills over a cup of coffee or by strolling through the city in an afternoon? Besides real-life sessions, it's also possible to learn Dutch from all over the world via Skype.