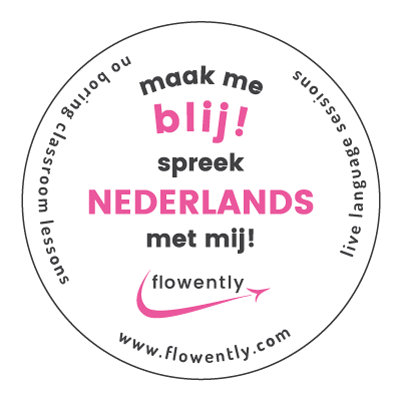 When you start learning Dutch, you know and everyone will tell you, 'practise makes perfect'. So you start your Dutch language classes and use every opportunity to practise your Dutch skills. Doing this, you can come to the point where you think
'why is learning and speaking Dutch so hard?' Let's have a look at some of the challenges and their solutions.
BUT EVERYONE SPEAKS ENGLISH!
Recognize this? You just finished your Dutch class, you're full of positive energy and determined, "ja, ik kan het!"
(yes, I can) on your way to the bakery at the corner. You order a bread roll in your very best Dutch,
'mag ik een bruin broodje, alstublieft?' and surprisingly the shop seller answers you in English.
What is happening here? Is the person in the shop English? No! So why do you get an answer in English?
Three options may cross your mind;
1 My Dutch is so horrible, they prefer to answer me in English. (you're ashamed)
2 This Dutch person just wants to show off with his English. (you're upset)
3 The person in the shop has noticed my accent and has no patience or time,
every second counts, time = money. (you feel frustrated)
MAAK ME BLIJ!
All you need to do is show your Flowently sticker: " Maak me blij, spreek Nederlands met mij!"
Make me happy, speak Dutch with me!' Put it on your wallet or mobile phone, shopping bag, or perhaps
on the front of your head. And you will see, people will smile and help you speak Dutch.
You have created a perfect opportunity to practise your Dutch conversation skills.
ORDER YOUR STICKER HERE
1 sticker for €1,50
10 stickers for €4,-
info@flowently.com
DUTCH IS IMPOSSIBLE TO PRONOUNCE
If you say this, it is obvious you have never done a Flowently session with one of our tutors.
Book a session and start learning Dutch. Your tutor will teach you about Dutch rhythm, melody, emphasize, long- and
short sounding vowels and the famous 'Dutch smile'.
BOOK YOUR SESSION HERE
https://flowently.com/search-tutor/
ALL MY EXPAT FRIENDS DO UNDERSTAND MY DUTCH,
EXCEPT THE DUTCH
Isn't that a weird situation? There is a secret you need to know: the Dutch have a very small 'language tolerance'. What is this?
If you think of English, there are many types; UK, USA, Indian, other Asian types of English, African, Australian etc. Speak English and people will understand you. Dutch has a very limited number of speakers, the Dutch are not exposed to as much variety. We even have subtitles for a movie from our Belgium neighbours, even though most Dutch wouldn't have a problem understanding this. Actually, most expats who go for a weekend trip to Antwerp come back to the Netherlands enthusiastically
'I could understand everyone!'
BIETENBALLEN, JA LEKKER!
This is why ordering a 'glas wijn' at 9pm at a bar in Amsterdam with bit of an English accent can be a real puzzle for the bartender. The same for 'bitterballen', pronounced like 'bieterballen', while you are drinking a beer.
These are the most common challenges new speakers of Dutch face. Sometimes just knowing that it's not only you can really help. There are situations that you cannot change, so just accept it, develop a strategy to deal with it and move on. You WILL get better at Dutch. Like everything in life, a new language takes time and practice. All you need is to give it more time and keep on practicing.
Proost!