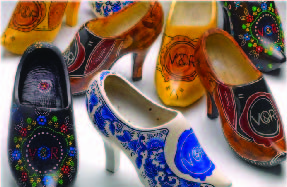 FLOWENTLY IMMERSION & STRASBOURG EC
We receive many questions about our new concept. How does it work? Is it for me?
To give you an impression of what we can do, please read Gerards story and see how he combined his 'cafe lessons' with our Flowently 'live language sessions'. Gerard from Strasbourg, working at the European Commission signed up for a 40 hrs in 2 weeks immersion course, Dutch language and culture.
 EXPLANATION IN A CAFE
'I had one aim for this course; to consolidate what I already knew in the hope of starting to speak Dutch more freely. I got this and much more. I was coached by an excellent team with Anja, the studies director, at the helm. The rest of the team was made up of five of the most interesting Dutch people I ever met. Every morning I had my private lesson with her and she patiently took me through the finer details of grammar, conversation etc. We discussed Dutch lifestyle, creation of the Netherlands and all sorts of current events.
'REAL LIFE' CULTURAL EXPERIENCE
In the afternoon I met one of my tutors. Thanks to them I got to discover the Amsterdam of the locals. I got to visit neighborhoods in which I was probably the only foreigner. I already knew Amsterdam pretty well but through them I discovered new places, shops, shops, museums, hidden gems, history and architecture. I learned about the Amsterdam of today, the past and the future. We walked and talked and at times we cycled and talked. And with the tutors I also revised the material that I would have learned the previous morning, throughout this time I managed to speak in Dutch. My tutors all had professional backgrounds: history, specialist 17th century history, urban planning, Dutch literature, Jordaan specialist. This has been an intensive and really amazing experience, one that I would willingly repeat all over again. Thank you Anja, Bert, Inge, Koen, Lisa and Sanne for making me feel more confident in Dutch and making me feel rich with the newly acquired knowledge.'
This has been an intensive and really amazing experience, one that I would willingly repeat all over again. Thank you Anja, Bert, Inge, Koen, Lisa and Sanne for making me feel more confident in Dutch and making me feel rich with the newly acquired knowledge.'
Gerard
DESIGNED PROGRAM
Well, thank you Gerard, for your inspiring feedback and chocolates. It is just great how people can meet, share professional expertise, learn Dutch and have a lovely experience. Fantastisch!
Anja