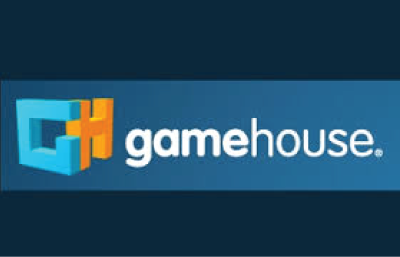 GAMEHOUSE EUROPE BV & FLOWENTLY IN-COMPANY TRAINING
'We are an international, creative team of developers, designers, technicians with offices in Eindhoven, Alicante and Barcelona (headquarters Seattle) and about 10 of our people in Eindhoven want to learn Dutch for social reasons; small talk in shops, social chat, understand/be able to read Dutch, feel home in the Netherlands, learn about hot spots in their city and team building as well. What can you offer?' O ja, many of us travel a lot, we have deadlines and it should not take too much time.'
GAMEHOUSE
'It's good to game! The GameHouse mission is simple and clear; enrich your live through games and experiences that are fun and worth sharing. With download games ranging from the Delicious and Mortimer Beckett series to Plants vs. Zombies to Sally's Spa, GameHouse has games for everyone in the family. After meeting manager Rutger for a tour in the office – dynamic, modern, informal – Flowently designed an attractive, flexible course for this creative crew.
CONCEPT: IN-COMPANY TRAINING & LIVE SESSIONS
In-company training in the office in Eindhoven 3×2 hrs to learn the very basics of Dutch grammar, pronunciation and conversation, combined with 5×1,5 hrs live sessions as market tour, shopping trip, cafe session, city tour, visit a museum etc for groups of 2-4 people. These sessions can take place in different cities, not everyone lives in Eindhoven. Learn Dutch, social integration employees and have fun.
HOW WE STARTED AND WHERE WE ARE NOW
We started with 9 students and the second week the number of participants had doubled so we started a second group. In the mean time there were 2 'advanced' expats who wanted to improve their Dutch, so we planned an extra special hour for them. After the 3 weeks of 2 hrs training there was a question to continue training in the office. Meanwhile 3 groups of expats have started their InDutch live sessions with tutors in Eindhoven, Utrecht and Amsterdam.
FLEXIBILITY & FUN & FUTURE 
Last week (5th in-company training): 'we have a 'new' employee from the US who wants to learn Dutch, absolute beginner, can he join?' Ja, natuurlijk! It is great to see how only after a few hours teaching people suddenly start to recognize 'language' around them, start feeling connected and have more confidence to speak a new language.
Flowently stands for goal-oriented learning with fun in a social context.