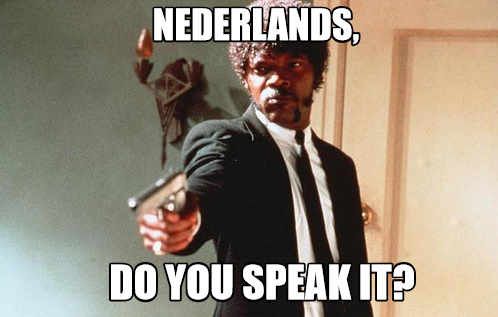 DUTCH INTENSIVE COURSE – BOOST YOUR SKILLS!
Are you tired of not daring to speak Dutch?
Are you ready for your 'Dutch Breakthrough'?
Then it's time to plan your Flowently Crash Course!
WHY A CRASH COURSE?
Make huge steps forward within a short period of time.
Improve your speaking skills with our special method Taal Tempo Nederlands.
Set realistic goals together, expand your vocabulary, and learn only what is relevant for you.
WHY IMPROVE YOUR DUTCH WITH A PRIVATE TUTOR?
No more hiding, but 'go for it!'
In a fun and relaxed atmosphere you can learn and practice exactly what is useful to you.
You'll start speaking Dutch with the guidance of a personal tutor, socially and/or work-related in real life situations.
FREE INTAKE
Learn Dutch with Flowently! Contact us for an intake to discuss your programme & study materials you'll need.
Flowently will design a customised and interactive programme to fit your requirements.
BUY DUTCH LESSONS OF YOUR CHOICE