Job: Flowently Tutor other languages
Are you a language lover, good with languages, an open minded, social and creative person? Would you like to meet people from all over the world and work as a language tutor? We then have the PERFECT opportunity for you!
Who we are
Flowently offers high-quality language session to people from all over the world. We operate in different cities in The Netherlands and online. At Flowently a student can learn a language in a fun and accessible way with the guidance of a private tutor. We use everyday situations, such as in a cafe, a supermarket or on a cultural trip for teaching the new language. Flowently tutors are native speakers and we offer a wide range of languages. Our sessions are available for all language levels, live and online, 7 days a week from 8AM to 10PM.

Why work as a Flowently tutor?
Meet people from all over the world
Work in your own city
Determine your own working hours
Join the Flowently Tutor Training
Something for you? 
Interested in this side job? Fill in the form and we will get back to you soon!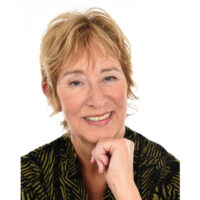 Fill in the form or contact us directly by phone or e-mail