The benefits of a Flowently language course for expats
Focus on both language and culture
Tailored to your corporate culture and industry
Includes a free language level check
Language courses in the office, online or on location
Quickly learn practical language skills thanks to a unique method
Language improvement as a basis for international success
With Flowently's language courses and teambuilding activities, you'll give international staff a warm welcome. Surprise your staff with our customised interactive language courses and social integration programmes for expats and their families.
Daily Dutch in 30 hours – Individual training
Learn to navigate daily life
Forget dry Dutch lessons in a classroom or office. With unique live sessions, expats simply meet their tutor somewhere in the city. Order a drink, visit a museum, go shopping at a friendly market and learn practical Dutch while exploring your new city. Too busy to meet up in town? Then you can book an online session.
Sessions with a private tutor, available 7 days a week, 8am – 10pm
Blend into local culture with live sessions, learning by doing
Learning route for the civic integration exam
Daily Dutch in 30 hours – Group training
In-company training, remote & online
If you're moving to another country, you'll probably prefer to be able to quickly manage your affairs yourself. With a 30-hour crash course in Dutch, expats can soon get by in everyday life. With a wide range on offer, there's a suitable training course for every expat. We provide live sessions for groups as well. Contact us!
Tailor-made programmes for groups, including civic integration program
In-company training at your office, 20 weeks, 1,5 hour per week
Online courses, 15 weeks, 2x per week 1 hour online training
Business English – Refine your knowledge at a professional level
English from different parts of the world can sound very different. Moreover, not everyone is equally well prepared to change working languages at a professional level. A Business English course helps expats in several ways. So they quickly feel confident in the workplace.
Boost communication skills
Learn useful jargon
Individual or group courses, live or online
Pronunciation – Take the edge off your accent
Pronunciation is essential for good communication. Mispronunciation can lead to many misunderstandings, slow down work processes and get in the way of a career. With our special method, we help you smooth out the sharp edges of your accent. Available for Dutch, English and other languages.
Other language courses – Improve German, French and Spanish, among others
Does your new employee need to learn German, French, Spanish, Arabic, Mandarin or another language? That's no problem with one of our other language courses. We'd love to tell you more about it!
Cross Cultural Workshop – All about Dutch culture and customs
During this workshop, expats will learn more about Dutch history and geography in relation to current Dutch culture and customs. For example, how do you deal with time, space and hierarchy? Expats share their culture shock with each other and get useful tips for their life in the Netherlands.
Sessions for children – Learning a new language through play
Are children involved in the relocation process? Especially for toddlers, Flowently has developed a 'Learning through play' programme. We offer tailor-made services for every child, age and language.
Our different types of in-company language training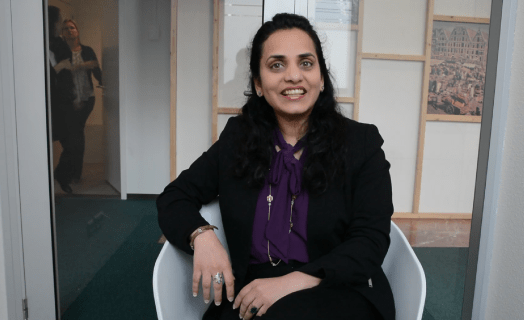 Individual training
Meet up with your private tutor, live or online. Learn to navigate daily life and blend into local culture. Study work-related vocabulary and practice social chit-chat for at work.
Program tailored to your needs
Learn in everyday environments
Study with a private Flowently tutor
Live or online language sessions
7 days a week, 8AM – 10PM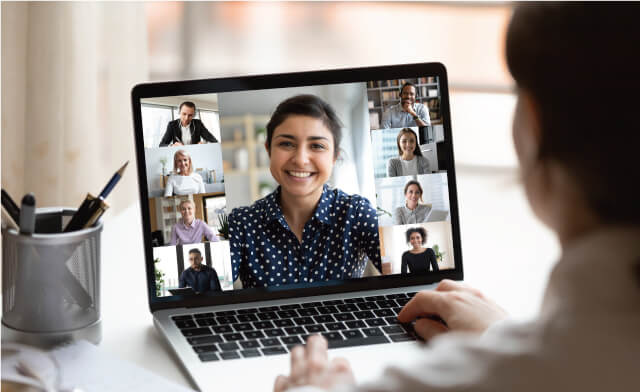 Group training
We help your employees feel at home in their new country by teaching social and practical language skills. Flowently offers in-company and online language training in several languages.
Learn with a qualified teacher
Social conversational language skills
Learn work related vocabulary
At your company or online
Create team spirit for employees
Cross cultural workshop
Insights in history and culture provide intercultural awareness and will help you overcome your culture shock. Learn about the do's and don'ts when living in another country, both for internationals and Dutch.
Interactive workshops
Fun history lessons
Intercultural quiz
Cross-cultural trainer
Customised program

Miriam Bianconi – PICNIC
"We are extremely happy with the Dutch classes from Flowently. Our employees say: 'It allowed me to speed up my speaking skills'. 'I can already say a few words in Dutch'. 'I like their practical method to just dive into the language!' 'Highly recommended!"'

Sergio Carreira – UBER
"Flowently has been the perfect partner to coordinate Dutch lessons at our office. Our students love the teachers and their methodology, as well as the informal approach to the lessons. Thank you Anja & team!"